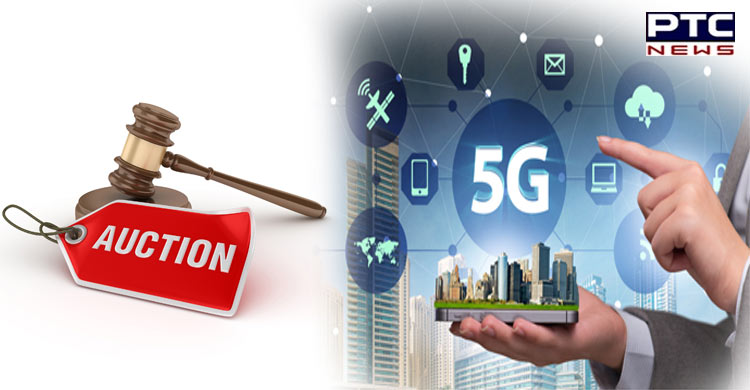 New Delhi, August 1: India's biggest ever auction of airwaves has ended with spectrum worth Rs 1,50,173 crore being sold, sources said on Monday.

The auction that stretched into seven days ended on Monday afternoon, and the provisional figure for the sale proceeds is Rs 1,50,173 crore, while the final numbers are being tallied, sources further said.
The seven-day auction saw billionaire Mukesh Ambani's Jio emerging as the top bidder to entrench its leadership position.
The mop-up from the 5G spectrum, which can provide ultra-high speed mobile internet connectivity, is almost twice as much as the Rs 77,815 crore worth of 4G airwaves sold last year and triple the Rs 50,968.37 crore obtained from a 3G auction in 2010.
Also Read | 'Govt suppressing Opposition': Mallikarjun Kharge comes in support of Sanjay Raut
With speeds around ten times faster than 4G, lag-free connectivity, and the ability to allow billions of connected devices to share data in real-time, Reliance Jio was the highest bidder for the airwaves, followed by Bharti Airtel and Vodafone Idea Ltd.
According to reports, the newcomer Adani group bought a 26 MHz spectrum in order to establish a private telecom network.
The sources claimed that once the information from the auction is fully compiled, details of which company acquired how much spectrum would be revealed.
Also Read | Monsoon session: Union ministers slam Opposition over disruptions in Parliament
-PTC News