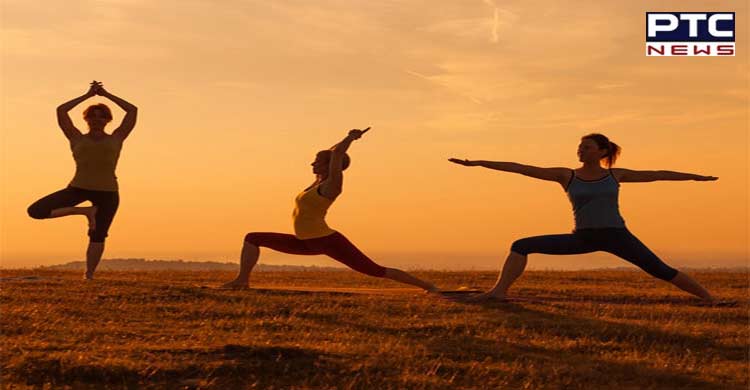 Yoga Day 2022: On the occasion of the eighth International Day of Yoga, Prime Minister Narendra Modi extended his greetings and said that yoga brings peace to society.

"I extend my greetings to all on this 8th International Yoga Day. Today, Yoga is being practised in all parts of the world. Yoga brings peace to us. The peace from Yoga is not only for individuals, it brings peace to our nations and the world," said PM Modi.
People across the world celebrate the International Day of Yoga on June 21 every year. This year, we observe the eighth edition of the big day. Here's all about history, significance, celebrations and theme for International Day of Yoga 2022.
Theme | International Yoga Day 2022
The theme of International Day Of Yoga 2022 is "Yoga for Humanity." The day highlights the importance of yoga in our lives. A variety of events are planned around the world to commemorate the occasion.
Also Read | PM Modi leads Yoga Day celebrations from Mysuru, says yoga brings peace to society
The theme was decided after much deliberation/consultation and it appropriately portrays, how yoga served the humanity in alleviating the sufferings during the peak of the Covid-19 pandemic and it will bring people together through compassion, kindness, foster a sense of unity and build resilience among people world over in the emerging post-Covid geo-political scenario too.
Celebrations | International Yoga Day 2022

This year, the major attraction of the International Yoga Day events is the 'Guardian Ring', whereby the yoga celebrations happening across the world will be relayed throughout the day. 'The Guardian Ring' emphasises the concept of 'One Sun, One earth' and showcases the unifying power of Yoga.
History and Significance | International Yoga Day 2022
Yoga is a physical, mental, and spiritual practice that originated in India. Yoga is derived from Sanskrit and means to unite or merge, representing the union of body and consciousness. It is now practised in various forms all around the world and is growing in popularity. At India's request and with the support of 177 countries, the United Nations General Assembly recognised June 21 as the International Day of Yoga in 2014.
Also Read | Punjab Vigilance arrests IAS officer Sanjay Popli for corruption
-PTC News