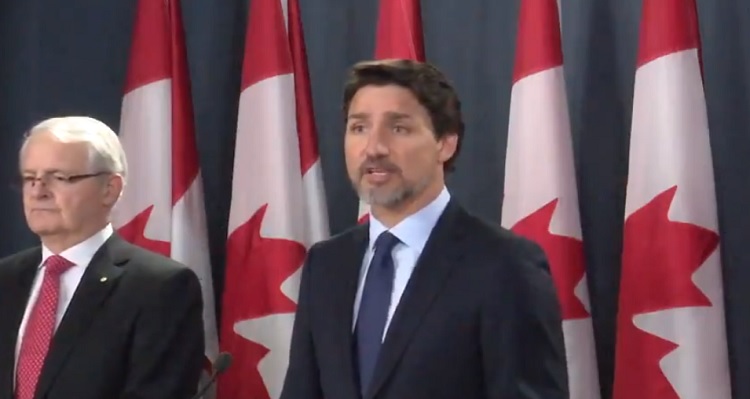 Canada: Canadian Prime Minister Justin Trudeau on Thursday spoke up in Ottawa following the Ukrainian plane crash outside of Tehran, Iran, that claimed the lives of 176 people, including 63 Canadians. According to the prime minister, the intelligence from multiple sources indicated that the plane was shot down by an Iranian missile.
The statement came after a video emerged that sppeared to show the moment when the airliner was hit. The footage and the other video on social media pointed to a catastrophic mistake by Tehran's air defence in brigning down the Ukraine International Airlines Flight PS752.
Watch it here:
https://twitter.com/CanadianPM/status/1215461096229916675?s=20
Taking information from the allies as well as from Canada's own intelligence, PM Trudeau said that the plane appeared to have been hit by Iranian surface-to-air (SAM) missile.
Meanwhile, Justin Trudeau wrote: "Canada and Ukraine are grieving together. Earlier today, I spoke with Ukraine President Volodymyr Zelensky about the tragic plane crash in Iran and the need for a thorough investigation."
https://www.ptcnews.tv/shooting-in-ottawa-canada-one-person-killed-3-injured-in-a-home-en/
To this, Ukraine President Volodymyr Zelensky said in a tweet: "Thank you Justin Trudeau
for your offer to support Ukraine in investigating the plane crash in Iran. For both our countries, it's a shared pain. Our thoughts are with the families of the citizens of Canada who died in this crash."
-PTC News