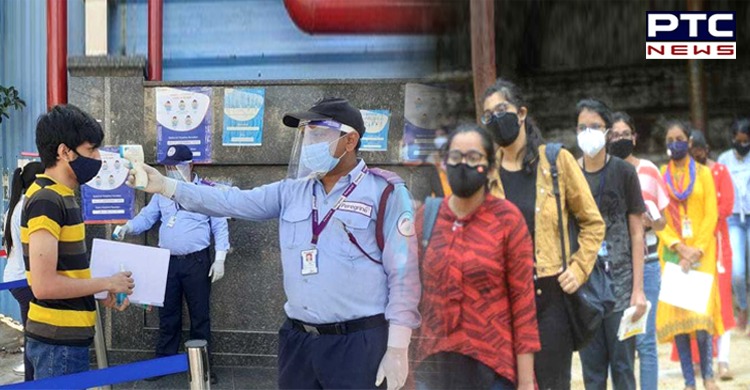 After so many controversies and protests, JEE (Mains) 2020 will start today amidst the coronavirus pandemic. The National Testing Agency (NTA) will conduct the Joint Entrance Examination (JEE) Mains from September 1-6, 2020 and the procedures have been finalized by Centre to conduct the examination.

The JEE Main exam will be conducted in a Computer Based Test (CBT) mode at 605 centres for B.Tech/BE and 489 centres for B.Arch. and B Planning.


There are certain guidelines for the Exam candidates:
Amid Coronavirus, NTA has added precautionary measures for the candidates to follow, which includes a self-declaration form attached to JEE Main admit card.Candidates appearing for the exam will have to sign the declaration and submit on the day of the exam.
The JEE Main undertaking includes various fields like travel information of the candidate, any flu-like symptoms (cough, breathlessness, fever, etc.) they have and any close contacts with COVID-19 positive patients during the last 14 days.
On the day of the exam, the candidate has to bring the undertaking given on the admit card at page-1 (duly filled in, except his/her signature which he/she will be required to do in the presence of Invigilator). This undertaking is in addition to the one filled online at the time of downloading the admit card.li>
There are certain important instructions for candidates:
No Candidate would be allowed to enter the examination centre without admit card, valid ID proof and proper frisking. Frisking through Handheld Metal Detector (HHMD) will be carried out without touching the body.
Candidates are allowed to carry only the following items with them into the examination venue:
-A colored A4 sized printout of admit card along with self-declaration (Undertaking)
-A transparent ballpoint pen
-An additional photograph to be pasted on the attendance sheet
-Personal hand sanitizer (50 ml)
-Personal transparent water bottleAlso Read | Govt. announces 7 days of state mourning in memory of former President Pranab Mukherjee
Candidates are also required to carry original and photocopy of identity proof such as PAN card, driving license, voter ID, passport, or Aadhaar card.
-PTC News