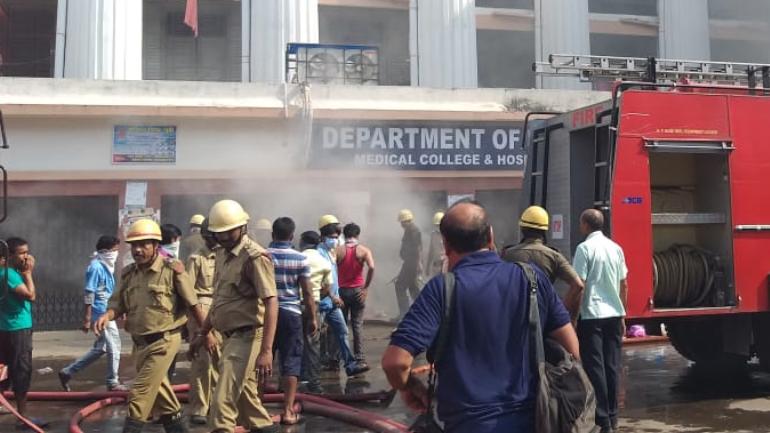 Kolkata: Blaze in pharamacy wing, 200 patients evacuated
A fire broke out on Wednesday morning at Kolkata's Medical College and Hospital, also known as Calcutta Medical College.
The fire broke out in the Medical College and Hospital's pharmacy department. Ten fire tenders were rushed to the spot immediately.
The fire is believed to have originated inside a pharmacy that is located opposite the Medical College and Hospital's emergency ward.
Around 200 patients were evacuated following the fire and there were no reports of injuries of as of last updating this report.
Visuals from outside the hospital showed a large number of people gathered in front of the building and smoke in the air.
-PTC News