Lebanon: At least 78 people were dead while nearly 4,000 were injured after a powerful blast took place in port warehouses near central Beirut storing highly explosive material. The massive explosion in Lebanon's Beirut sent shockwaves that shattered windows smashed masonry and shook the ground across the Lebanese capital.

The Lebanon President Michel Aoun stated that 2,750 tonnes of ammonium nitrate, used in fertilisers and bombs, had been stored for almost 6 years at the port without safety measures. "It was "unacceptable", said the President.

Meanwhile, the President has called for an emergency cabinet meeting on Wednesday and said that a 2-week state of emergency should be declared.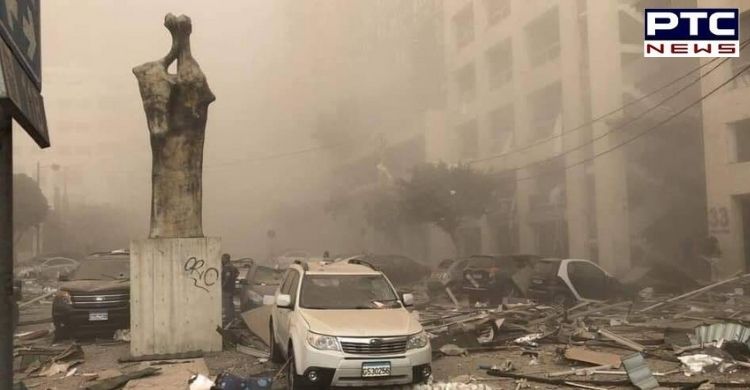 Also, President Michel Aoun declared a 3-day mourning period. The government would release 100 billion lira (£50.5m; $66m) of emergency funds, it added.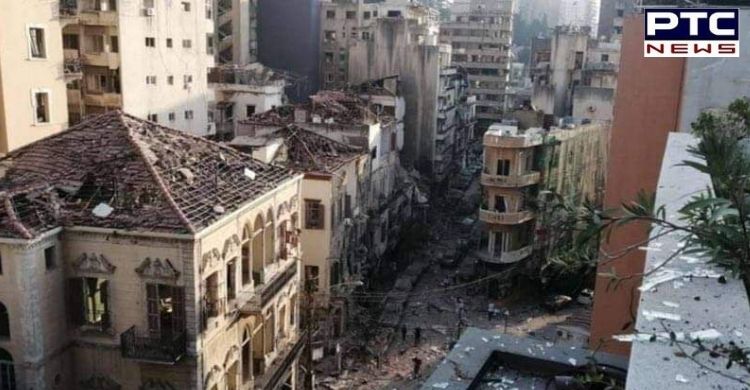 Health Minister Hamad Hasan told Reuters that many people are missing. He said that people are asking the emergency department about their loved ones and it is difficult to search at night because there is no electricity.
Also Read | Ayodhya Ram Mandir Bhumi Pujan Live Updates: PM Narendra Modi leaves for Ayodhya; ceremony to begin at 12.30 pm
Likewise, Prime Minister of India Narendra Modi took to Twitter and wrote: "Shocked and saddened by the large explosion in Beirut city leading to loss of life and property. Our thoughts and prayers are with the bereaved families and the injured."
-PTC News