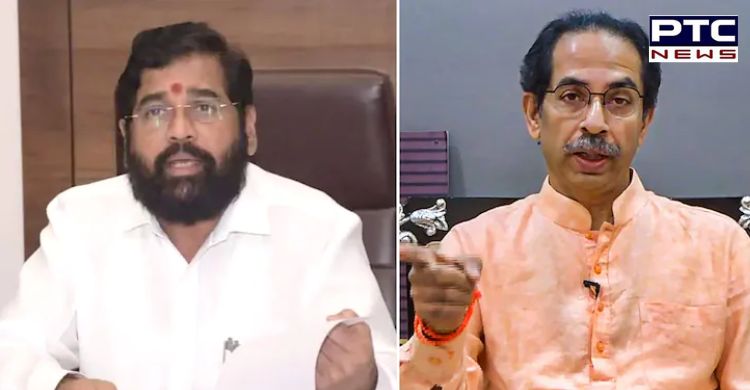 Mumbai (Maharashtra), June 21: The Maha Vikas Aghadi government in Maharashtra is said to be in trouble as prominent Shiv Sena leader and state cabinet minister Eknath Shinde has reportedly gone inaccessible with 10 to 13 party MLAs.

This comes a day after suspected cross-voting in Maharashtra MLC polls.
According to recent reports, Shinde along with 10 to 13 Shiv Sena MLAs moved to a hotel in Surat in Gujarat. Shiv Sena leader Sanjay Raut confirmed the developments, saying, "Some MLAs of Shiv Sena and Eknath Shinde are currently not reachable. Efforts are being made to topple the MVA government but BJP has to remember that Maharashtra is very different from Rajasthan or Madhya Pradesh."
Shiv Sena heavyweight Shinde has been instrumental in strengthening the organisation in the Thane region.
According to reports, a Bal Thackeray loyalist Eknath Shinde was upset with the Maha Vikas Aghadi (MVA) government and will be addressing a press conference in Surat on Tuesday.
Amid the concerning developments, Chief Minister Uddhav Thackeray has called an urgent meeting of all Shiv Sena MLAs. All MLAs have been strictly asked to attend the meeting, sources added.
Also Read | PM Modi leads Yoga Day celebrations from Mysuru, says yoga brings peace to society
After the Shiv Sena parted ways with the BJP, Shinde was made the Leader of the Opposition in the Maharashtra Legislative Assembly in 2014. He was eventually named as a cabinet minister in the MVA government.
However, Shinde was reportedly feeling sidelined since the formation of the MVA government.
Speaking about Shinde being "unreachable", former Shiv Sena leader Narayan Rane said, "No comments should be made on such things, else what is the point of being unreachable."
Meanwhile, on Monday, the Bharatiya Janata Party (BJP) bagged five seats, the Nationalist Congress Party (NCP) and Shiv Sena won two each while Congress was able to clinch one seat out of the total 10 seats in Maharashtra Legislative Council (MLC) that went to polls on June 20.
Also Read | Punjab Vigilance arrests IAS officer Sanjay Popli for corruption
-PTC News