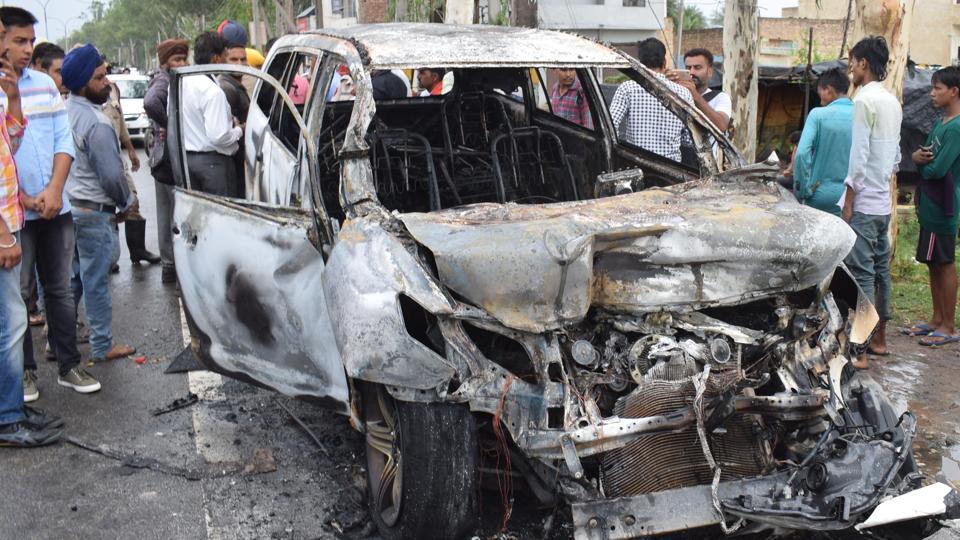 Man charred to death as SUV catches fire in Patiala
A man was charred to death after his SUV car caught fire on the Patiala-Rajpura road on Monday. The fire was caused by some fault in the air-conditioner installed in the car, the police said.
The deceased was identified as Sandeep Singh Sidhu (50), of Hira Nagar in Patiala.
The incident took place after smoke started emanating from his Toyata Innova SUV, said Investigating officer Jaswinder Singh.
"In a few seconds, the vehicle caught fire and Sandeep lost control of his vehicle. Following this, the SUV rammed into a tipper(truck) infront of it," the police said.
The victim was immediately taken to the Government Rajindra Hospital, where he succumbed to his injuries.
The body has been sent for postmortem and police have initiated inquest proceedings under Section 174 (to inquire and report on suicide, etc) of the Code of Criminal Procedure (CrPC) after recording statements of the deceased's family.