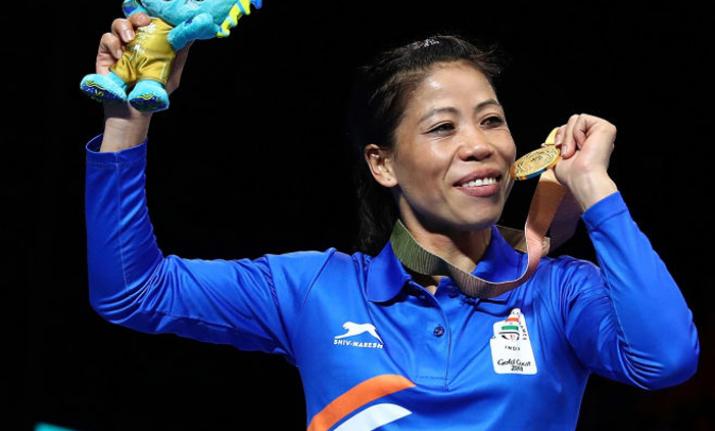 Mary Kom to be India's flagbearer at CWG closing ceremony
Indian boxing legend M C Mary Kom, who claimed a gold medal on debut at the Commonwealth Games and inspired millions, will be India's flagbearer at the event's closing ceremony, as per official information.
The 35-year-old five-time world champion claimed her maiden CWG gold after beating Northern Ireland's Kristina O'Hara in the light flyweight (48kg) final today.
Also an Olympic bronze-medallist, Mary Kom said, "This is the first time I will be India's flag-bearer in an event like this. I don't know if I deserve it but I am certainly very proud of it."
The boxer also cleared the air on the wrong spelling of her name being used by the organisers. Her name has ben spelt Mery instead of Mary.
"Actually it is Mary but because my passport has the spelling Mery, the organisers have gone with that spelling. I will be getting it corrected once I am done with the Games and back in India," she said.
-PTC News