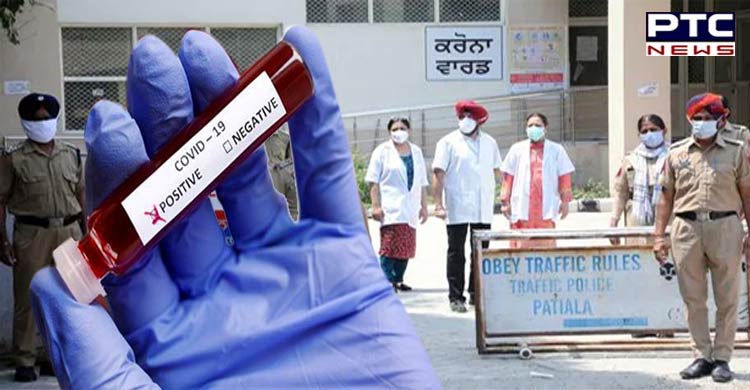 Mohali, July 21: As many as 459 persons tested positive for Covid-19 in Punjab in the last 24 hours. The number of active cases of coronavirus has reached 1,967. Mohali, Patiala and Bathinda districts have higher positivity rate.

The overall positivity rate is 3.72%. Although Punjab has been witnessing a rise in Covid-19 cases for the past few days, the the Aam Aadmi Party-led Punjab has been caught napping.
Also Read | Punjab CM Bhagwant Mann admitted to hospital after feeling unwell: Reports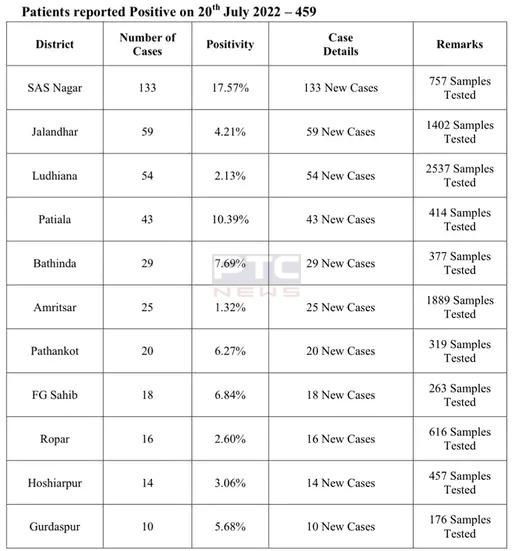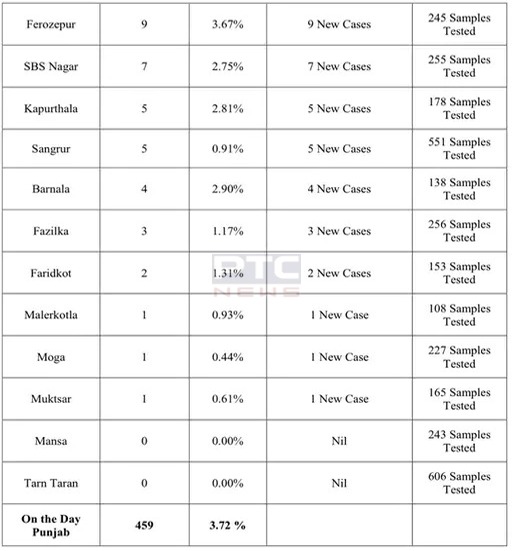 In the past 24 hours, 133 cases have been found in Mohali alone and the positivity rate is 17.57%. It is followed by Jalandhar 59 cases; Ludhiana 54; Patiala 43 cases Patiala with 10.39% positivity rate; Bathinda 29 cases with the positivity rate of 7.69%.
At present, Mohali currently has the highest number of active cases in Punjab at 521, followed by Ludhiana 268 active cases, Jalandhar 254; Bathinda 190 and Patiala 159 active cases. There are 62 patients in Punjab who have been put on life saving support. Of these, 56 are on oxygen and six have been kept in the ICU. Since April 1, 57 persons have succumbed to coronavirus in the state.
Also Read | Amritsar encounter: Moosewala's shooters Jagroop Roopa and Mannu Kusa killed; 3 cops injured
-PTC News