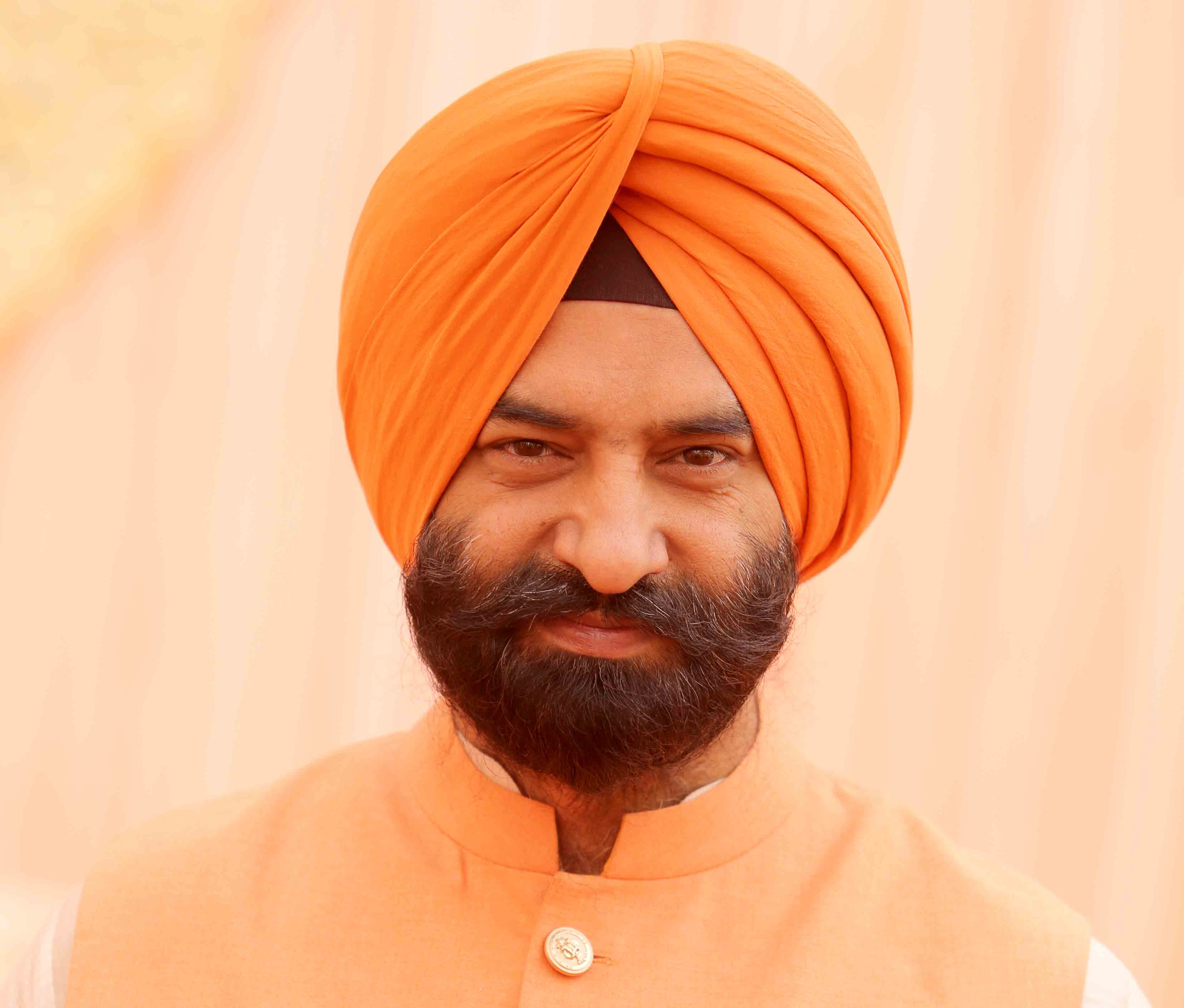 New Delhi: Though Aam Admi Party had achieved success during the last assembly elections by resorting to misleading and malicious campaign against the opponents and promising moon to the people, but now the truth of the party has been fully exposed and this style of campaign in the by-election to Rajouri Garden Assembly polls and MCD poll won't help Mr. Arvind Kejriwal and his team and people will punish them for their past lies. This was stated by the Bhartiya Janta Party and the Shiromani Akali Dal combine candidate Mr. Manjinder Singh Sirsa here on Wednesday.
Addressing a series of election meetings in the Rajouri Garden Assembly constituency Mr. Sirsa said that AAP convener Mr Arvind Kejriwal has a style to create a scene by leveling all sorts of false, baseless and malicious allegations against political opponents and constitutional bodies of the country. He said that the latest in the series is his claim on Electronic Voting Machines (EVMs) and after loosing elections in Goa and Punjab he has started the blame game against the Election Commision of India only to grab headlines to gain mileage in MCD polls and bye poll to Rajouri Garden seat. He said that Mr. Kejriwal is under the impression that by resorting to this type of allegations he will get wide coverage and his ulterior motive of getting votes in both the elections will be fulfilled.
He said that people of the country specially of Delhi have now become aware of his lies, his style of malicious campaign and infact his intention to use the public exchequer for his personal gain and they have made up their mind to teach this man and his party a life time lesson. He said that AAP led by Mr. Kejriwal will face the most humiliating defeat in both the elections and their candidates will even forfeit their security. He said that time is not far away and he will have to bite this reality on the result day.
Lashing out AAP convener for misusing public money Mr. Sirsa said that it was more surprising that he had leveled political allegations against Mr. Arun Jaitley Union Finance Minister but was trying to pay the bill from the public exchequer. He said this is a broad day light loot of the public money and people are watching it closely. He said that never in the history of Independent India such loot has happened. He said that it was more surprising that fees of the lawyer was 3 lakh thirty thousand per appearance for Punjab but it was 22 lakh in case of Delhi. He said that people can read much out of it.
Mr. Sirsa asked the Delhi CM to be prepared to face the worst ever defeat on the land of Delhi which had given him so much but he paid back to it by procedural loot of public money.