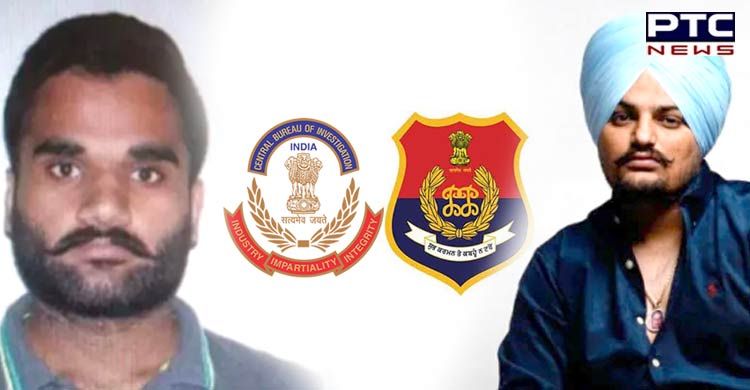 Chandigarh, June 9: The Central Bureau of Investigation (CBI) has countered the claims of the Punjab Police on red corner notice against Goldy Brar 10 days before Sidhu Moosewala murder.
The CBI, in a statement, has clarified that the request was made after the murder on May 30 and in fact, in two old cases also the request was made on the same day.

The CBI, in a statement on Thursday, said they received the issuance of a red corner notice from the Bureau of Investigation, Punjab Police, on May 30, 2022, through an e-mail.
Also Read | Centre closely monitoring Covid situation in Maharashtra, Kerala, other states as cases surge
The CBI, said in a statement that, as per media reports, it was mentioned that the Punjab Police had forwarded a proposal on May 19, 2022 to the CBI, for the issuance of RCN from INTERPOL in the name of Goldy Brar, to pave the way for his extradition.
Also, a hard copy of the same proposal was received from the Punjab Police in IPCU, CBI, New Delhi, on May 30, 2022. After processing for the confirmation of pre-requisite requirements, the RCN proposal was forwarded expeditiously to INTERPOL (Headquarters), Lyon on June 2, 2022, said the CBI.
"As per the proposal of the Punjab Police, request for the issuance of red corner notice relates to two cases of the Punjab Police during 2020 and 2021, both FIRs are of the Police station city Faridkot, Faridkot district (Punjab)," the CBI statement  further reads.
Even this request was received in IPCU, CBI, on May 30, 2022, whereas as per information in public domain, the murder of Punjabi singer Sidhu Moosewala took place on May  29, 2022. "Request for the issuance of RCN against Harwinder Singh Rinda has already been sent to INTERPOL (HQ) Lyon," the CBI clarified.
Also Read | Punjab okays new excise policy; beer, IMFL rates to go down
The CBI further mentioned in the statement, "The agency has been assisting all law enforcement agencies in the matter of international cooperation and committed to assisting in the best possible manner through various international channels."
On behalf of gangster Lawrence Bishnoi, Goldy Brar claimed responsibility for the murder of Sidhu Moosewala. Satinderjit Singh alias Goldy Brar, a Sri Muktsar Sahib resident, who immigrated to Canada on a student visa in 2017, is a member of the Lawrence Bishnoi gang.
-PTC News