Anand Marriage Act in Chandigarh: There is good news for the people of Sikh community living in Chandigarh as now all the marriages performed according to Sikh rituals in the city can be registered under the Anand Marriage Act 1909, with the UT administration implementing the Chandigarh Anand Marriage. 
The Office of the Deputy Commissioner, U.T. Chandigarh, in pursuance of the Notification issued by the Chandigarh Administration, has implemented the Chandigarh Anand Marriage Registration Rules 2018 for registration of marriage under Anand Marriage Act 1909.
Notably, in February, Iqbal Singh Lalpuria, Chairman of National Commission for Minorities, Government of India had visited Chandigarh and met with Chandigarh administration to discuss about the implementation of Anand Marriage Act.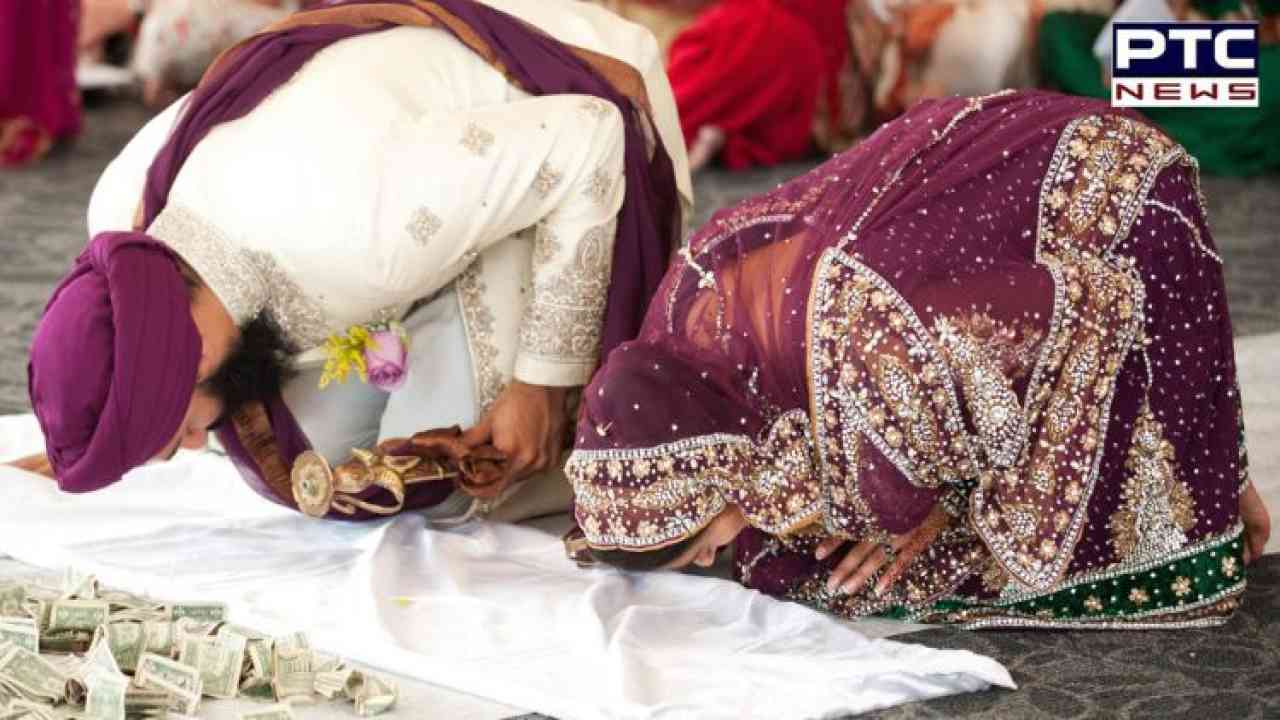 Documents required for Anand Marriage Act
1. Identity Proof of Groom and Bride.
2. Age Proof of Groom and Bride.
3. Certificate of Marriage from Gurudwara Sahib
4. Identity Proofs of Two Witnesses.
5. Photographs of the solemnization of marriage along with photographs of witnesses attending the marriage.
6. Affidavit regarding delay of registration of marriage in cases of registration being done after 90 days of Marriage.
7. Fiver Passport Sixed Photographs of Married Couple (Joint).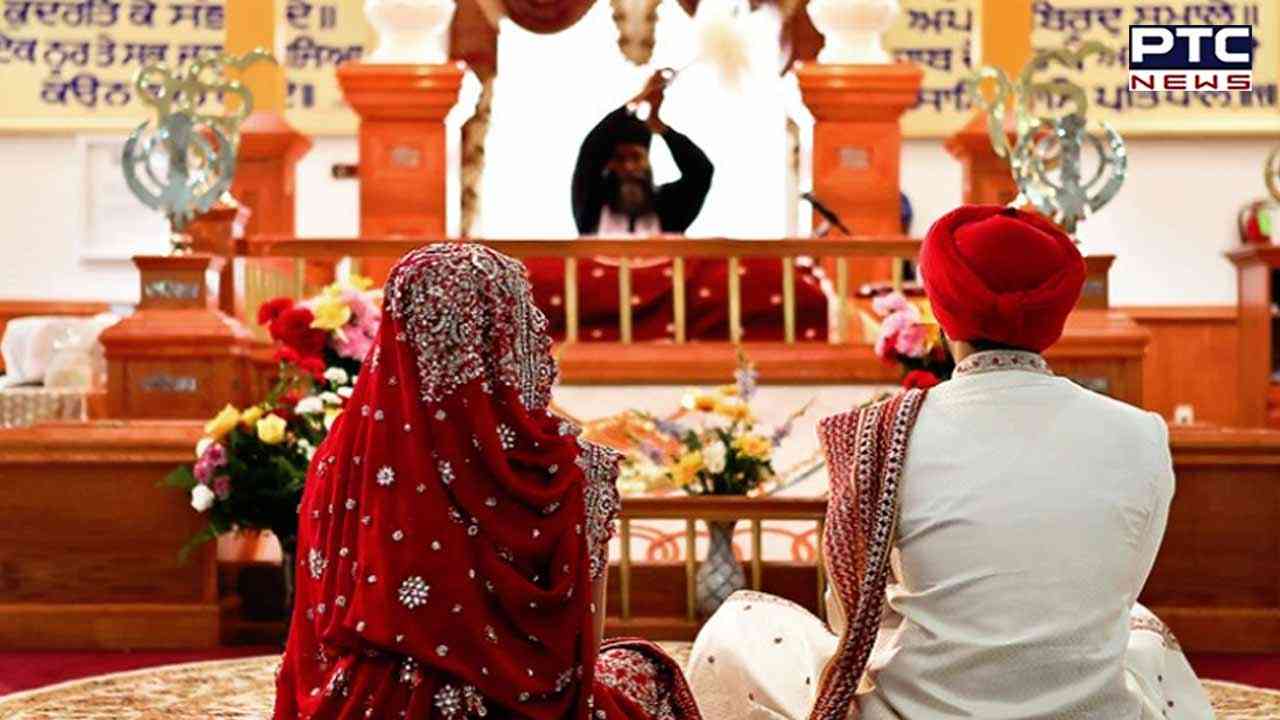 How to register under Anand Marriage Act? 
Offline Mode
At present, the applicants can apply for registration of marriage under the Anand Marriage Act in offline mode after collecting the application form from the Marriage Branch (Window No. 5), Ground Floor, Office of the Deputy Commissioner, Sector-17, Chandigarh and submit their applications along with following necessary documents
Online Mode
The online portal already in force for granting Marriage Certificate to applicants applying under Chandigarh Compulsory Marriage Registration Rules 2012 and will be in implementation soon.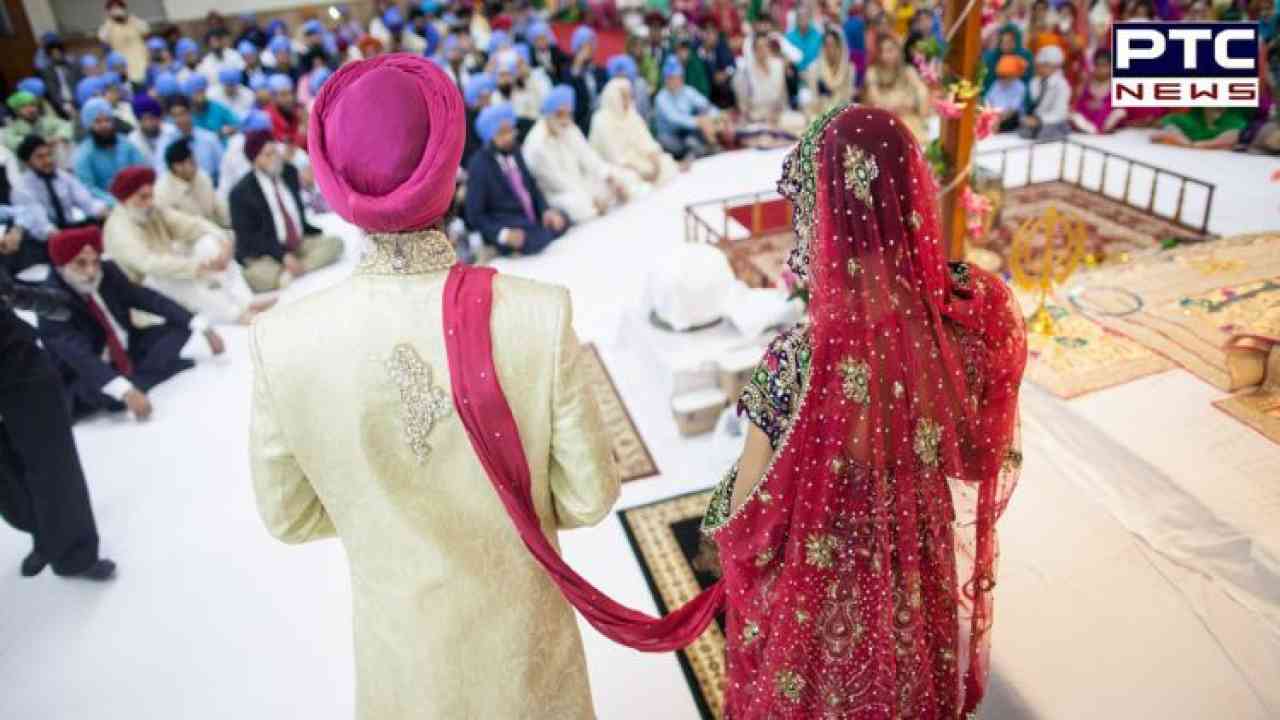 Emergence of Anand Marriage Act
The Anand Marriage Act of 1909 was passed by the British Imperial Legislative Council to establish the legal "validity of the marriage ceremony common among the Sikhs called Anand Karaj." 
In 2012, the Parliament passed the Anand Marriage (Amendment) Bill, during the tenure of Manmohan Singh-led UPA government. The Bill, passed in the Budget session that year, had also received the then President Pratibha Patil's assent. Consequently, Sikhs would be able to register their marriages under the Anand Marriage Act instead of the Hindu Marriage Act.
What is Anand Marriage Act ?
Anand Karaj or Anand Marriage Act is the Sikh marriage ceremony, meaning "Act towards happiness" or "Act towards happy life", that was introduced by Guru Amar Das. The four laavaan (hymns which take place during the ceremony) were composed by his successor, Guru Ram Das. 
Twenty-two states, including Haryana, Andhra Pradesh, Tamil Nadu, Kerala, Rajasthan and Delhi, have implemented the Act. 
- PTC NEWS