Delhi-Saharsa Vaishali Express fire: On early Thursday, a distressing event unfolded as a fire erupted within the Delhi-Saharsa Vaishali Superfast Express near Etawah, Uttar Pradesh, marking the second fire-related incident within 10 hours in the area. The blaze, occurring around 2 am in the S-6 coach, led to 19 passengers sustaining injuries, with 11 facing severe burns.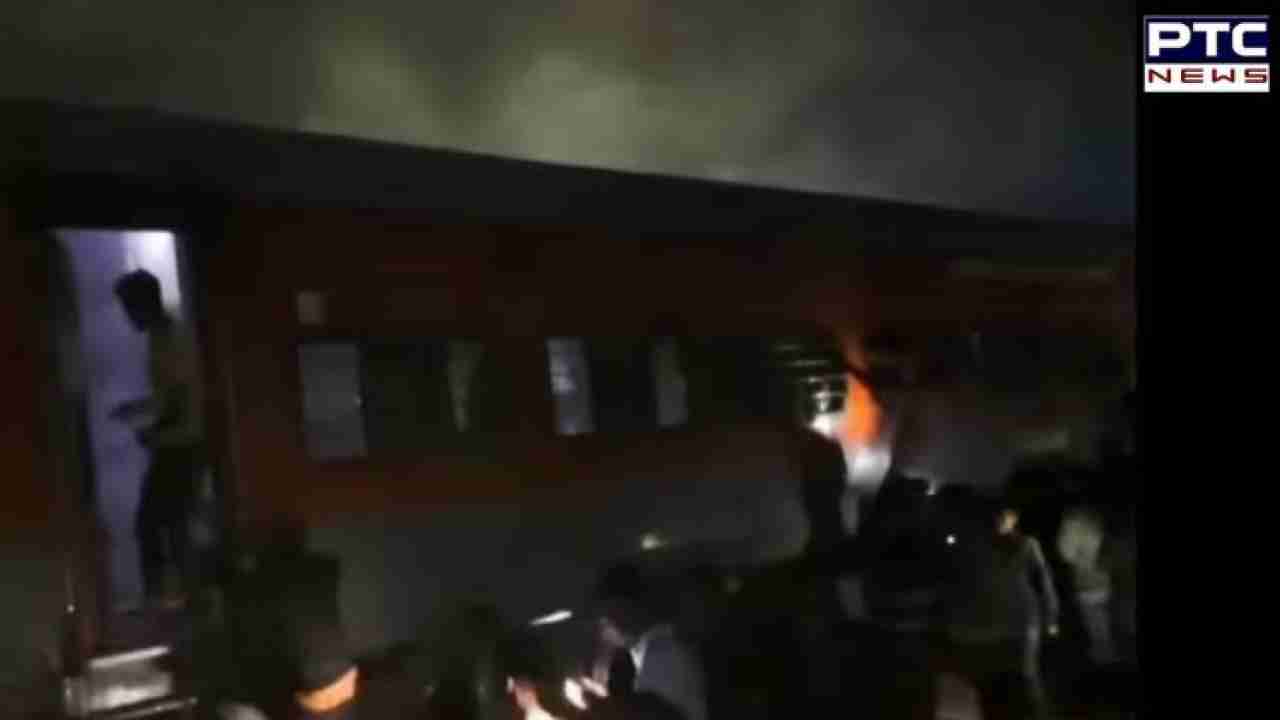 The incident took place when the train, on way from New Delhi to Saharsa in Bihar, witnessed flames while passing through Etawah. Passengers quickly noticed smoke billowing from the S-6 coach and promptly alerted the authorities. The train was halted near Mainpuri junction as GRP and RPF personnel worked for an hour to control the fire. Eventually, the affected coach was detached, allowing the train to resume its journey around 6 am.
The local authorities acted swiftly and immediately shifted 11 injured passengers to Saifai Medical University for immediate medical attention. The cause of the fire remains under investigation, with authorities aiming to ascertain the circumstances surrounding this unfortunate incident.
Aditya Langeh, SP of GRP Agra, assured that there were no reported fatalities and that those injured were receiving necessary medical care. He highlighted the need for a thorough inquiry to shed light on the incident's specifics. This occurrence followed an earlier incident involving the New Delhi-Darbhanga Special Express, where eight passengers were injured, and four coaches were damaged.
Also Read: Australia: Sikh restaurateur faces racial targeting in Australia with 'go home, Indian' messages

- With inputs from agencies
Join Whatsapp Channel