PTC News Desk: Renowned Indian Space Research Organisation (ISRO) scientist N Valarmathi, widely recognized as the iconic voice behind ISRO's rocket launch countdowns, has passed away, leaving a void in the space community. Her untimely demise occurred nearly two months after her last assignment, which was overseeing the Chandrayaan-3 moon mission launch. Valarmathi, aged 64, succumbed to a heart attack in Chennai on a fateful Saturday evening, as reported.
Former ISRO Director PV Venkitakrishnan expressed his condolences on social media, highlighting Valarmathi's significant contribution to ISRO missions. He mourned, "The voice of Valarmathi Madam will not be there for the countdowns of future missions of ISRO from Sriharikotta. Chandrayaan 3 was her final countdown announcement. An unexpected demise. Feel so sad. Pranams!"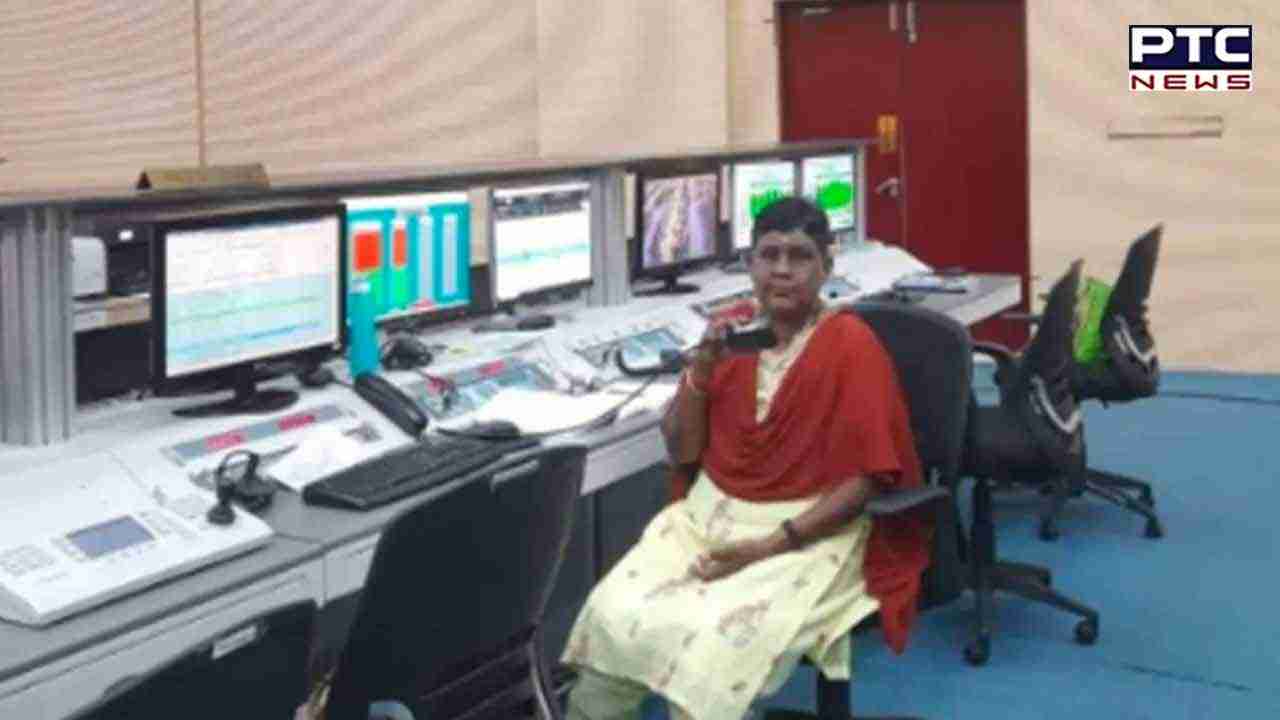 Born on July 31, 1959, in Ariyalur, Tamil Nadu, Valarmathi attended Nirmala Girls Higher Secondary School before embarking on her engineering journey at the Government College of Technology in Coimbatore. Her career at ISRO commenced in 1984, where she played pivotal roles in numerous missions that contributed significantly to India's space exploration endeavors. Notably, she served as the project director for RISAT-1, India's first indigenously developed Radar Imaging Satellite (RIS), marking a significant milestone in the country's space capabilities.
In recognition of her remarkable contributions to the field of space research, Valarmathi received the Abdul Kalam Award in 2015, a prestigious honor instituted by the Government of Tamil Nadu in memory of the former president, APJ Abdul Kalam.
Tributes and messages of condolences inundated social media platforms as news of Valarmathi's passing spread. One user paid homage, saying, "I am so sorry to hear about the passing of Valarmathi Madam. She was a true inspiration to many, and her voice will be missed during every launch. Om Shanti." Another expressed surprise and sadness at her absence during the recent Aditya-L1 launch, stating, "I noticed her absence during the #AdityaL1 launch. I thought she might be out of the office or something. But I didn't expect this sad news. I'll really miss her. Om Shanti." A third user reminisced about their collaboration with her during the Vikram-S launch last year, where Valarmathi's voice added a sense of gravity to the launch countdown.
Union Minister Rajeev Chandrasekhar also extended his condolences, acknowledging Valarmathi's pivotal role in ISRO's achievements. He stated, "Saddened to hear about the passing of N Valarmathi ji, the voice behind many ISRO launch countdowns, including Chandrayaan 3. My condolences to her family and friends. Om Shanti."
N Valarmathi's legacy as the voice that accompanied countless rocket launches and her significant contributions to India's space exploration efforts will forever be remembered, making her an inspiration to aspiring scientists and a symbol of India's achievements in space exploration.
- With inputs from agencies