Bhopal, May 30: In a bizarre incident, a food officer in Chhattisgarh's Kanker district, Rajesh Vishwas, found himself in trouble after accidentally dropping his expensive smartphone into the Paralkot Dam while taking a selfie with friends.
To recover his phone worth Rs 1 lakh, he resorted to draining a whopping 21 lakh litres of water from the reservoir, sparking outrage and leading to disciplinary action against him.
Following the suspension of a food inspector for the wastage of water, the government turned its attention to Rajesh Vishwas' senior officer. The Superintendent Engineer of the Indravati project, in a letter addressed to Sub Divisional Officer RK Dhivar, questioned why the cost of the wasted water should not be recovered from the senior officer's salary. The letter emphasised the importance of water conservation, particularly during the summer months when reservoirs are crucial for irrigation and other purposes.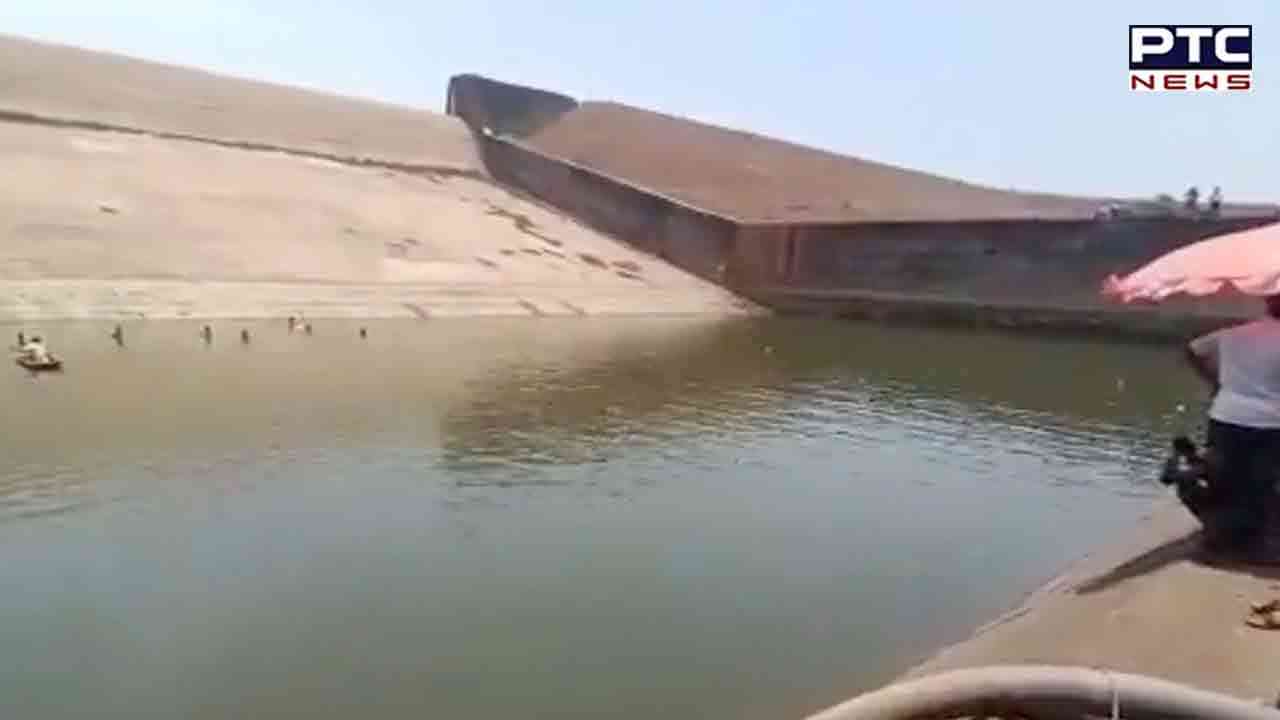 Also Read: Delhi minor girl murder: Accused 'changed' 2 buses to Bulandshahr, switched off mobile phone
The incident took place at the Paralkot Reservoir of the Kherkatta Dam, where the officer was enjoying a holiday. When his phone slipped into the stilling basin of the dam's waste weir, which had 15 feet of water, locals attempted to locate it but were unsuccessful.
Determined to retrieve his phone, Rajesh Vishwas decided to employ two large diesel pumps continuously for three days, resulting in the draining of 21 lakh litres of water. This quantity of water could have been used to irrigate approximately 1,500 acres of farmland or cater to the needs of animals and local farmers.
The area surrounding the dam is known for its deep water levels, even during the dry season, and serves as a vital water source for both wildlife and agricultural activities. Rajesh Vishwas justified his actions by claiming that the water he drained was unusable and that he needed to recover the phone due to the official departmental data it contained.
He also mentioned that he sought verbal permission from the Sub Divisional Officer to drain a few feet of water, believing it would benefit the farmers by providing additional water for irrigation.
However, local journalists later discovered that a significant amount of water, beyond the initially approved limit, had been drained. The water resources department official acknowledged granting permission to drain up to five feet of water, but the actual amount extracted was far greater.
The incident has sparked public outrage over the wastage of precious water resources and the misuse of official authority. Authorities are now investigating the matter, and appropriate action is expected to be taken against those responsible for the excessive drainage of water from the reservoir.
Also Read: Protesting wrestlers to throw their medals in Ganga; say these medals are 'their lives, souls'
- With inputs from agencies