Dhanbad (Jharkhand), January 28: At least six persons, including a doctor couple, were killed after a massive fire broke out in the residential complex of a hospital in Jharkhand's Dhanbad on Saturday, the police said.

Superintendent of Dhanbad Police (SSP), Sanjiv Kumar, said the deceased included Dr Vikas Hazra, his wife Dr Prema Hazra, their house help Tara, one nephew of the owner and one more person died due to suffocation from the fire. Besides, another person was rushed to hospital with burn injuries after the fire broke out in the Hazra Clinic and Hospital which is situated on the Telephone Exchange road in Hazra in the city in the early hours on Saturday.

Also Read | Go First fined Rs 10 lakh for leaving behind 55 passengers of Bengaluru-Delhi flight
Chief Minister Hemant Soren condoled the deaths in the fire. "Deeply saddened by the news of the death of six persons, including famous doctor couple Dr Vikas and Dr Prema Hazra, in the late-night fire at Hazra Memorial Hospital in Dhanbad. May God grant peace to the departed souls and give strength to the bereaved family members to bear this difficult hour of grief," the chief minster tweeted in Hindi.
According to officials, the deaths were caused due to suffocation. Upon receiving information eight fire tenders reached the spot and the flames were doused.
Deputy Superintendent of Police (DCP) (Law and Order) Arvind Kumar Binha said the fire broke out around 1 am.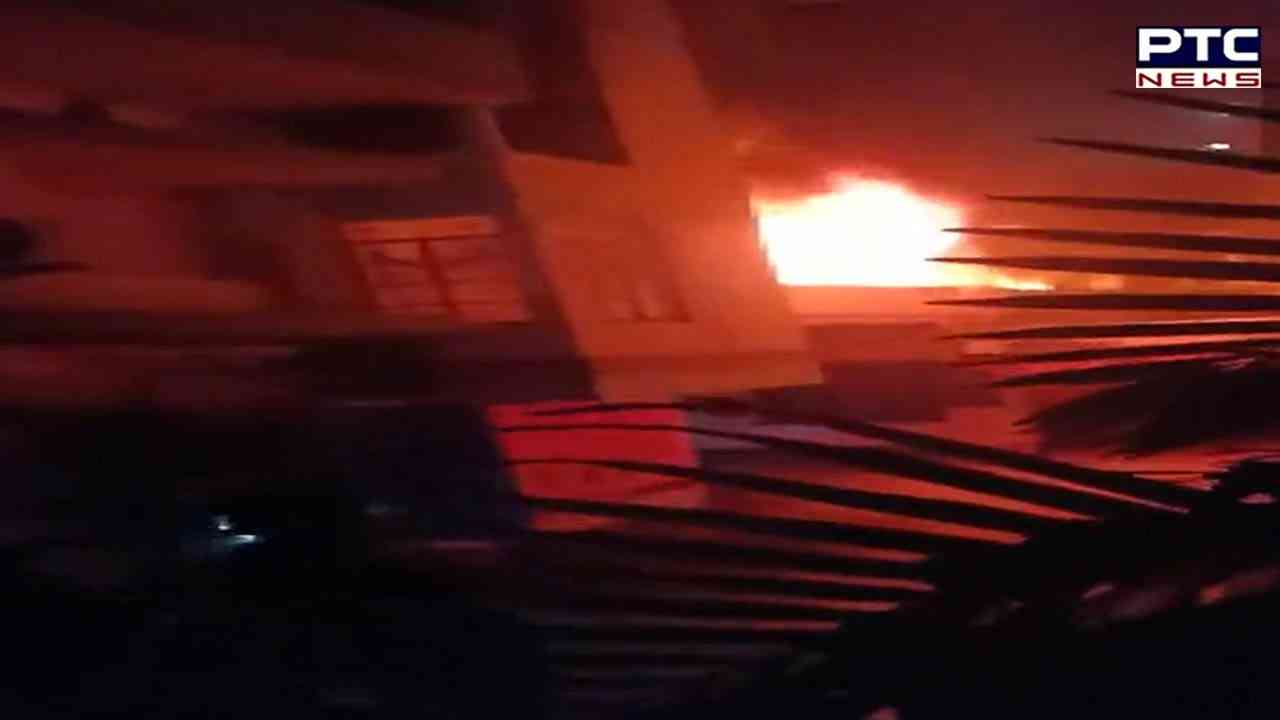 Inspector of Fire Department, Lakshma Prasad said that blaze broke out in the corridor joining the clinic and their residential complex. "The fire caused huge smoke in the area causing suffocation which killed these five persons," the fire official said.
Also Read | Sania Mirza bids adieu to Grand Slam career; finishes second at Australian Open
"If we had received the information earlier we could have managed it better. The team rescued five men, two women and two dogs- one of them died on the spot. All of them have been sent to the hospital for treatment," the fire department inspector said.
At the time of the incident, there were 25 patients inside the clinic who were shifted to another building by the staff of the clinic and their lives was saved.
However, according to locals the cause of the fire was due to a short circuit.
"All of a sudden there was a loud noise and the next moment we knew that there was a fire at the hospital which caused the death of the and their relative and househelp," a local said.
"We came to know that the fire was caused due to a short circuit," neighbour CP Singh said.
Further details are awaited.
- ANI