Gujarat rain fury: As Gujarat grapples with relentless heavy rainfall, authorities are taking precautionary steps to manage rising water levels in the state's major dams, including the Sardar Sarovar Dam on the Narmada River and the Ukai Dam on the Tapi River. The incessant rains have prompted concerns of potential flooding in low-lying areas.
Floods Displace Villagers: Several villages have been cut off as rivers such as the Narmada, Orsang, Heran, Mahi, Meshri, and Panam surged due to heavy rain and the release of water from various dams. Approximately 9,600 people have been relocated to safety, with 207 others rescued across five districts.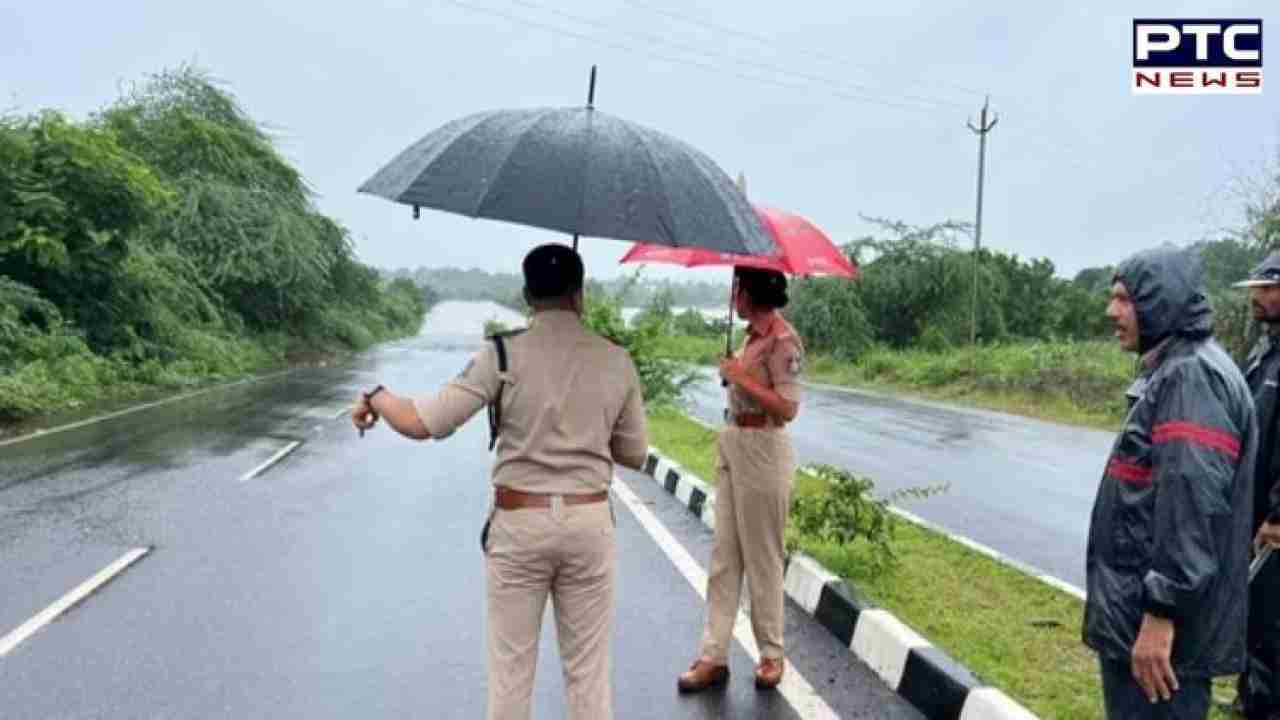 Sardar Sarovar Dam Water Release: The Sardar Sarovar Dam in Gujarat has seen a significant reduction in water levels following the release of around 10 lakh cusecs of water. This action was taken in response to the heavy rainfall in the region. The dam reached its full reservoir level (FRL) of 138.68 meters for the first time this monsoon.
Red Alert for Multiple Districts: The India Meteorological Department (IMD) issued a red alert for districts including Panchmahal, Dahod, Kheda, Aravalli, Mahisagar, Banaskantha, and Sabarkantha, predicting isolated extremely heavy rainfall until Tuesday morning. Gujarat is also cautioned about isolated heavy to very heavy rainfall until Thursday morning.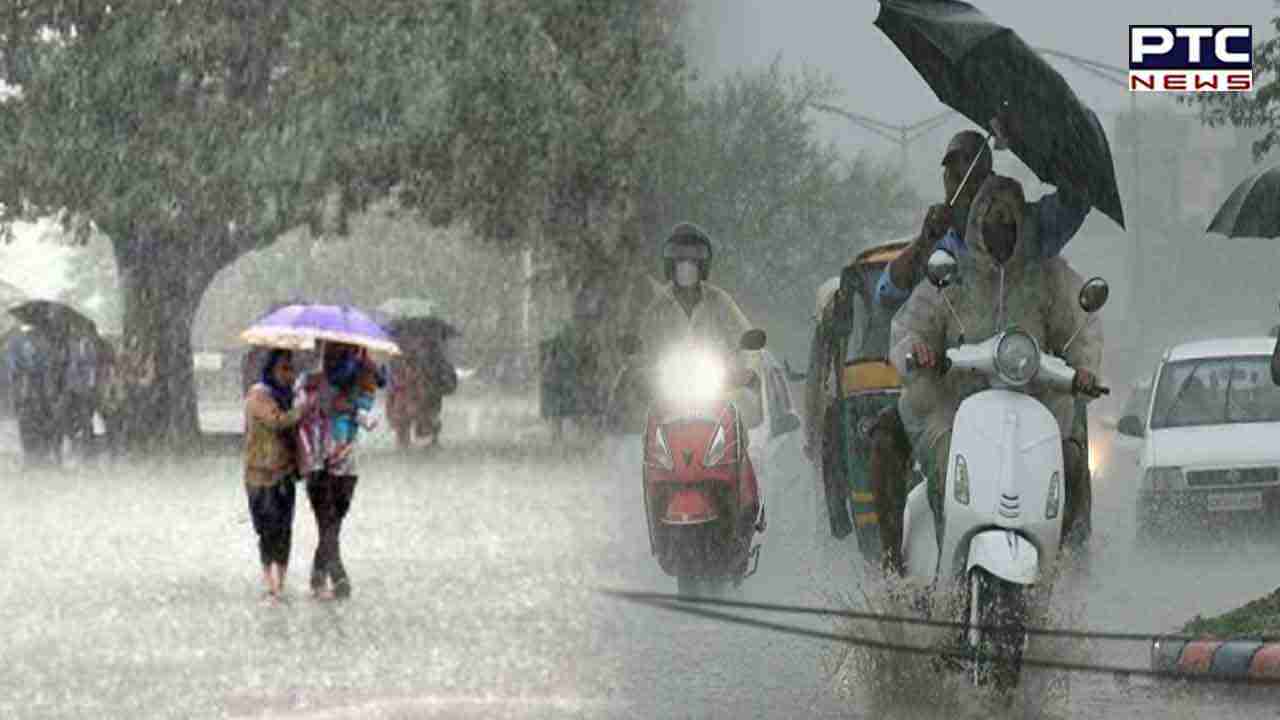 Ukai Dam Water Release: The Ukai Dam, spanning the Tapi River, has opened 15 gates and released an impressive 1 lakh 98 thousand cusecs of water into the river to manage rising water levels and avert potential flooding downstream. Heavy rains over the past two days prompted this release.
Flood-Like Situation in Bharuch: The heavy downpour has caused a flood-like situation in various parts of Bharuch. In Nikora village, residents in low-lying areas found themselves stranded due to rising water levels. The National Disaster Response Force (NDRF) has been deployed for rescue operations and assistance.
Schools Closed in Rajasthan: In neighboring Rajasthan's Jalore district, heavy rainfall led the District Education Officer to issue an advisory, instructing the closure of all schools and anganwadis. The closure is due to the inclement weather conditions. Authorities are closely monitoring the situation and working to mitigate the impact of the heavy rains and potential floods in the region.
Also Read: Special Parliamentary Session: Celebrating India@75 with key insights
- With inputs from agencies