Chamoli, May 20: The portals of Gurdwara Hemkund Sahib in Chamoli district of Uttarakhand, one of the most revered shrines of the Sikh community, opened for devotees amid religious chants on Saturday morning. The doors of Gurdwara Hemkund Sahib were opened at 10 am.
The first batch of 1,800 devotees left for Ghangharia from Govindghat Gurdwara with the holy trail led by Panj Pyaras on Friday morning and witnessed the auspicious occasion of the opening of portals on Saturday morning. A lot of enthusiasm was seen among the devotees regarding the visit to Gurdwara Hemkund Sahib.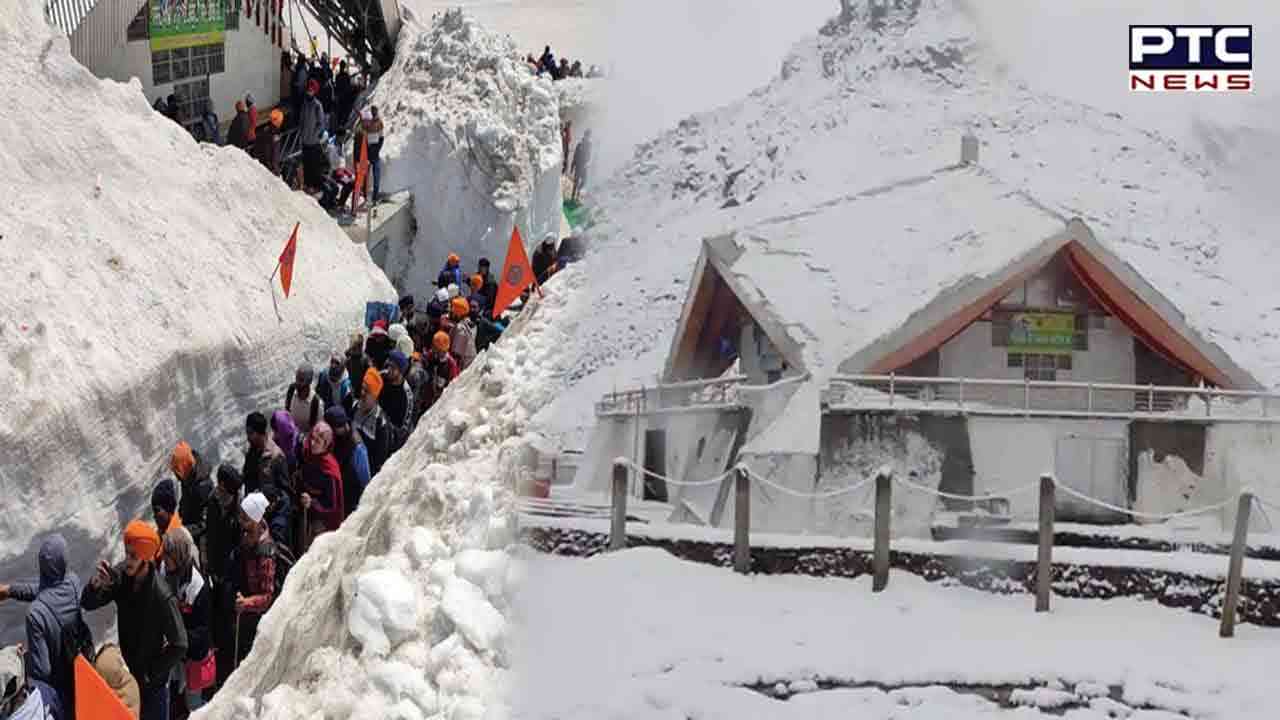 On Friday morning at 8 am in Govindghat Gurdwara, Moga Satnam, who came from Punjab, the first batch led by Panj Pyare, left for Ghangharia with the tune of the band of former soldiers.
Narendrajit Singh Bindra, chairman of the Hemkund Sahib Management Trust, flagged off the Panj Pyaras by presenting them with the holy 'Nishan Saropa'. Due to heavy snow on the yatra route, devotees above 60 years of age and children are not allowed to travel this time.
Only 2,500 pilgrims will be allowed to visit Hemkund Sahib in a day.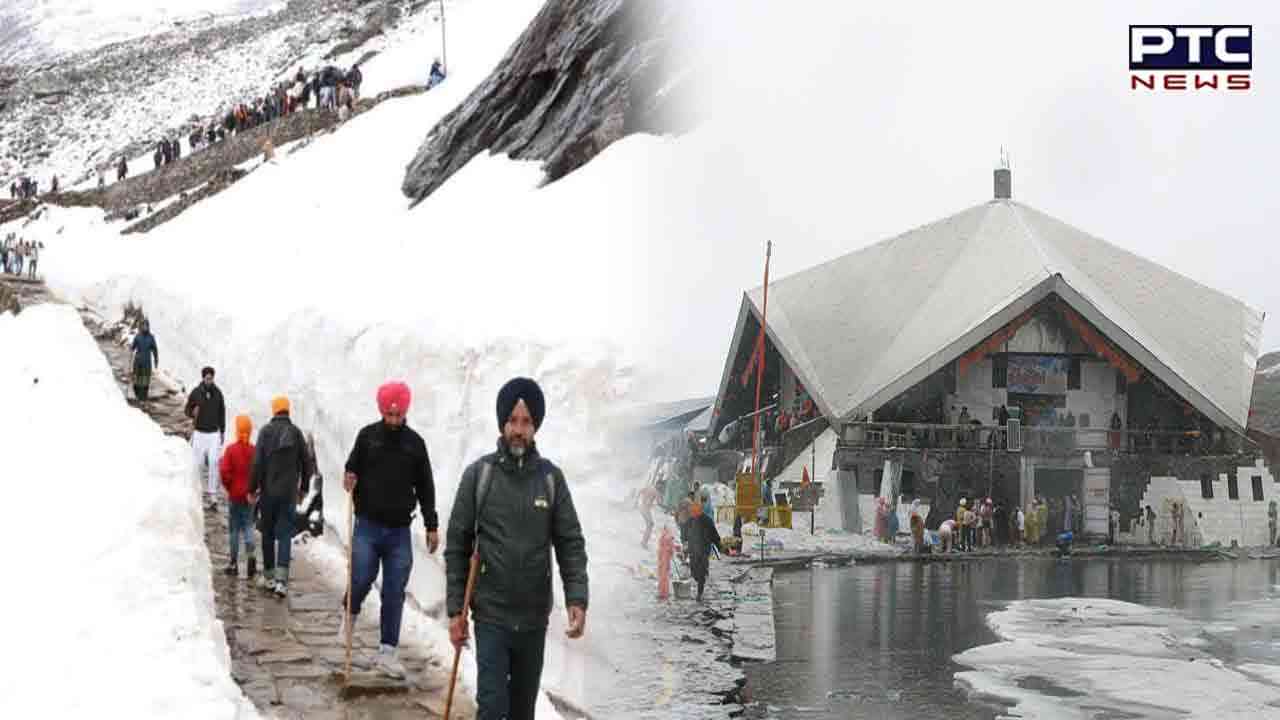 - ANI