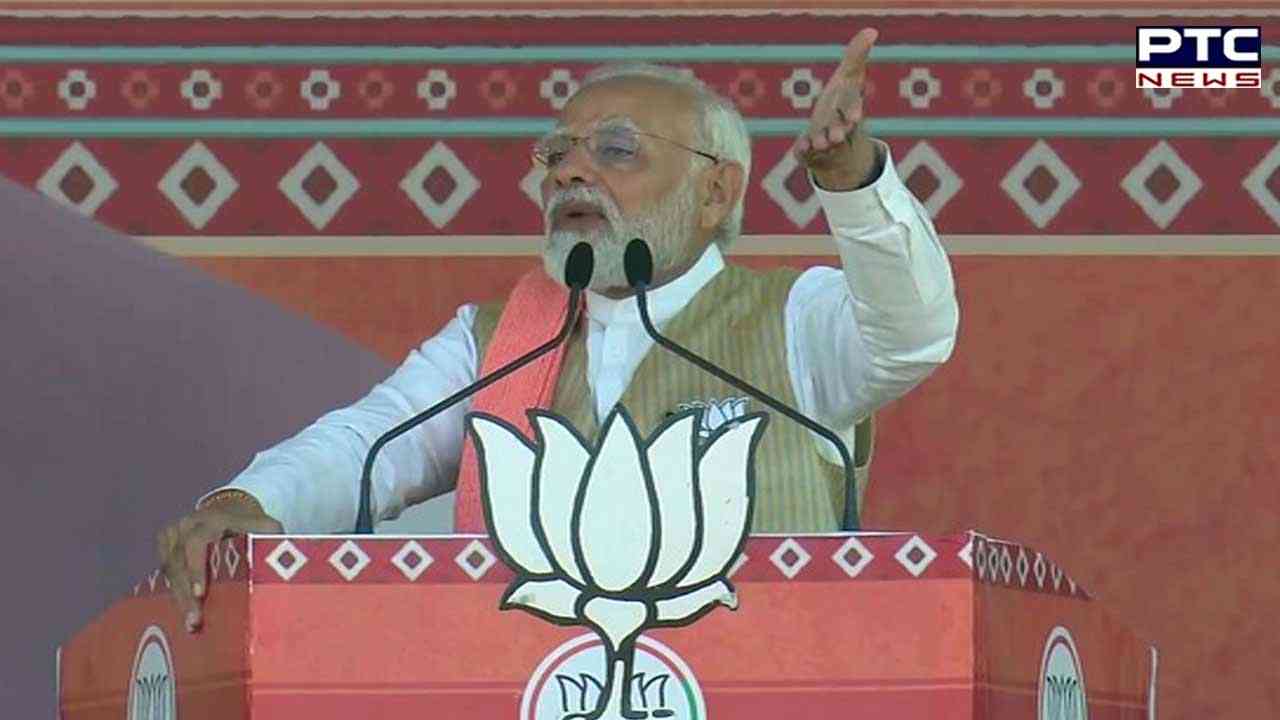 Surendranagar (Gujarat), November 21: As the campaign in Gujarat heats up, Prime Minister Narendra Modi challenged the Congress to a "face-off" over development rather than discussing "aukat."
"They talked about showing me my 'aukat'...called me many names...
I have no 'aukat'," the Prime Minister said referring to the Congress leaders' criticism of him.
Launching a scathing attack at the Congress, he said, "You belong to the royal family, I hail from an ordinary family, I have no problem. I am a servant and a servant with little to do. You called me ugly, low caste, death dealer, dirty sewer worm and now you ask to show aukat."
"I have no aukat. Let's discuss the issue of development and make Gujarat develop. Come to the field. Let this be a face-off," PM Modi said during a public address in the Dudhrej area of Gujarat's Surendranagar.
Also Read | Aamir Khan in salt-pepper look steals the show at daughter Ira's engagement

In a veiled attack on Rahul Gandhi for walking with Medha Patkar, PM Modi said that their leader travels by putting his hands on the shoulders of the people who made Gujarat "thirsty".
In an apparent dig at Rahul Gandhi, PM Modi said during his rally in Dhoraji on Sunday that during the Bharat Jodo Yatra, the Congress leader walked with a woman who tried everything to derail the Narmada Project.
"You should ask them with what face are they coming to seek votes from you. They did everything to stall the Narmada project for decades together and ensured that no money including that from World Bank was able to come over to Gujarat. They were constantly maligning the reputation of Gujarat," PM Modi said as, on November 19, Rahul Gandhi was joined by activist Medha Patkar, who spearheaded the Narmada Bachao Aandolan to prevent the displacement of locals due to the water of the Dam.
Also Read | 'Bhediya' trailer flashed on Burj Khalifa: Kriti, Varun share the spectacle
- ANI