New Delhi, May 24: The India Meteorological Department (IMD) on Wednesday issued a heavy rainfall alert for Himachal Pradesh, North Haryana, North East Rajasthan, Kerala and Mahe for the day as a result of the Western Disturbance.
In a tweet, the IMD said, "Heavy Rainfall (64.5mm-115.5mm) may occur over Himachal Pradesh, North Haryana, North East Rajasthan, Kerala and Mahe on May 24." The IMD further issued alerts for Punjab, Haryana, Uttarakhand and Bihar regarding heavy rains in these areas on May 24 and May 25.
Sub Himalayan West Bengal and Sikkim, Assam and Meghalaya, Mizoram, and Tripura might witness heavy rains from May 24 to May 26, the IMD added.
The IMD on Monday said an approaching western disturbance might bring some relief to the heatwave conditions. "At present, a spell of high temperature is over northwest India. Heatwave conditions were realised over Rajasthan, South Uttar Pradesh, and MP. Heatwave conditions will persist over South Haryana, South UP and parts of Delhi, and South Bengal. They will see heatwave conditions today as well. There is a fresh western disturbance coming, so the temperature will fall and the heatwave conditions will alleviate," Soma Sen Roy, an IMD Scientist said.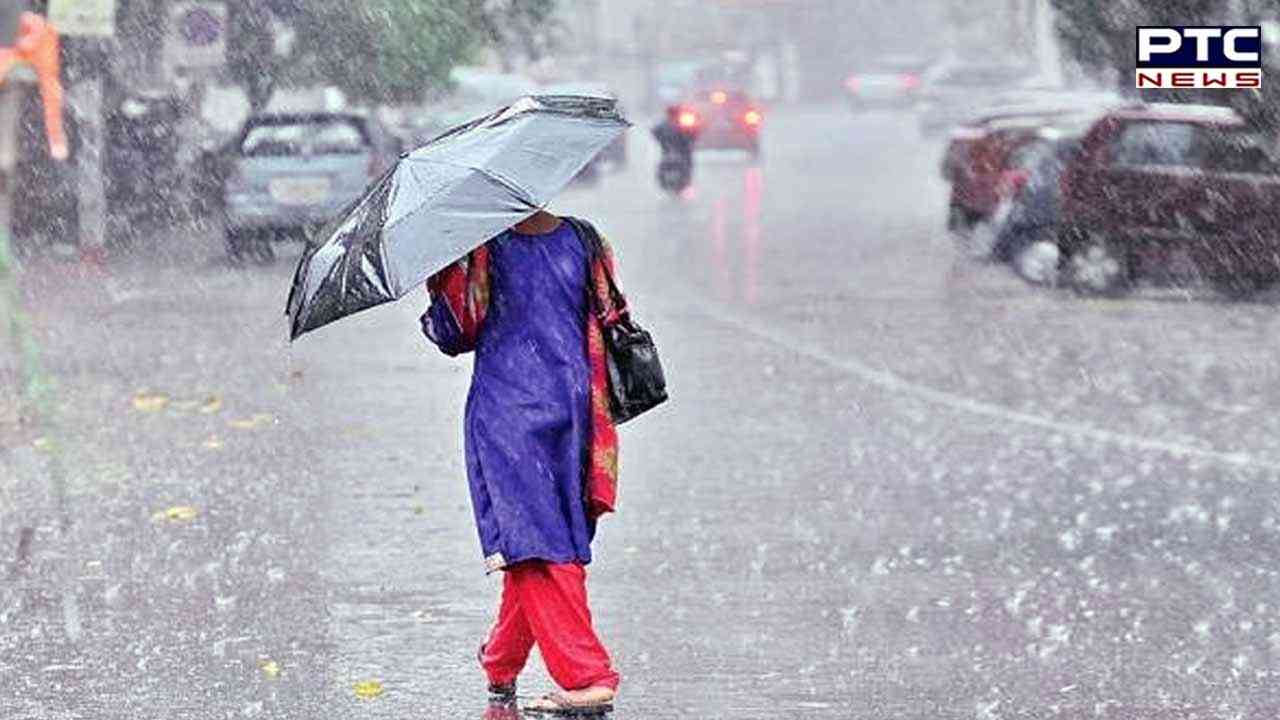 Amid soaring mercury, Delhi continued to witness a heat wave on Monday. With the routine of 'leaving the house' becoming more of a task, people were seen taking all kinds of precautions to save themselves from the scorching heat.
The highest recorded temperatures in Delhi reached a maximum of 40 degrees Celsius on Saturday, climbed to above 42 degrees on Sunday, and reached 44 degrees Celsius on Monday.
On Sunday, the temperature exceeded 40 degrees Celsius in Chandigarh. Punjab and Haryana are also reeling under the scorching heatwaves with numerous locations recording temperatures as high as 44 degrees.
In another incidence of the heatwaves, mercury crossed 45 degrees in Prayagraj district of Uttar Pradesh. Due to the blistering heat, the residents are worried. People are drinking water and juices to cool their bodies.
With temperatures soaring at 40 degrees Celsius, the demand for sweet and savoury sattu drinks has increased among people in Bihar to beat the heat waves. In northern states, the temperature is soaring but there is respite due to Western Disturbances from time to time.
Heat waves affect the Northern states of Uttar Pradesh, Haryana, Punjab, and Rajasthan generally in the month of May and June.
- ANI