New Delhi, March 27: The Indian Youth Congress (IYC) on Monday, workers staged a protest in Delhi over the disqualification of Rahul Gandhi as Member of Parliament.
There was huge protest by the Indian Youth Congress, later Delhi Police detained the protesters.
Earlier, on Friday, Rahul Gandhi was disqualified as a member of the Lok Sabha, right a day after a court in Surat sentenced him to two years of imprisonment in a defamation case which was filed against him over his 'Modi surname' remark.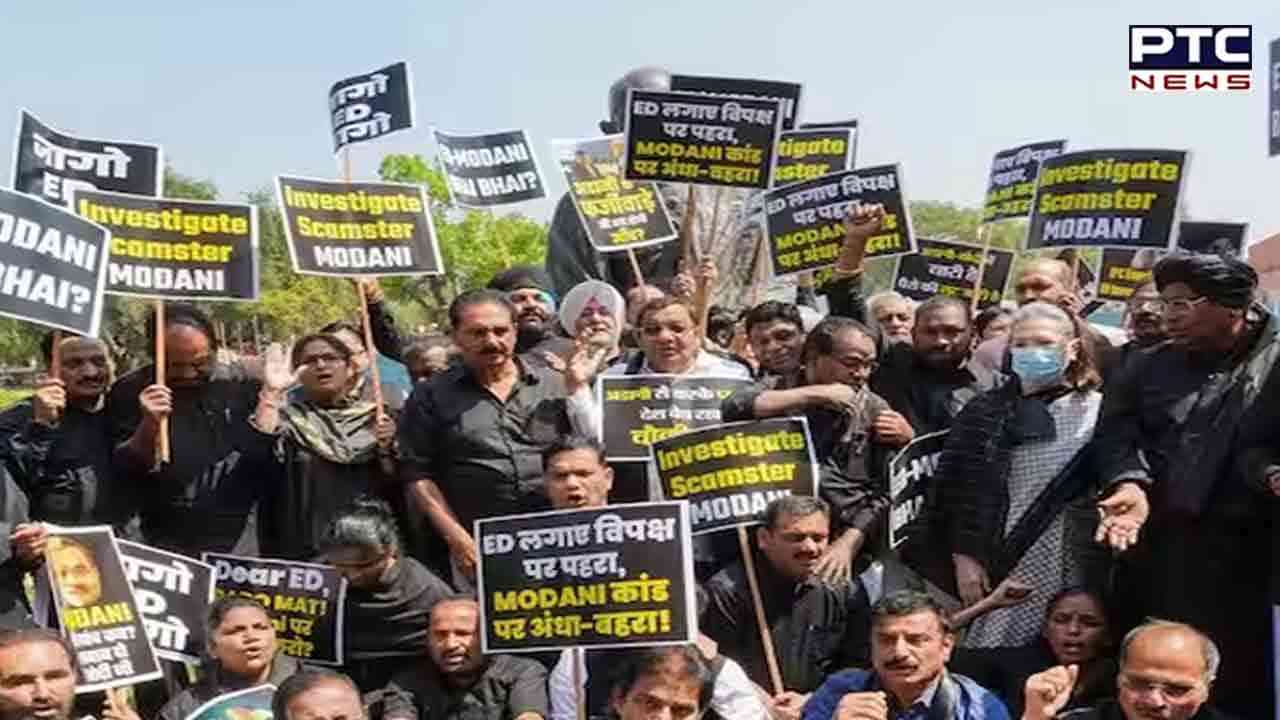 Also Read: Rahul Gandhi's disqualification: Centre used probe agencies to bend those who did not bow before govt, says Mallikarjun Kharge
The disqualification of Rahul Gandhi from the Lok Sabha triggered the nation wide political row with the Bharatiya Janata Party stating that the Congress leader was 'a habitual loose cannon' and the Congress alleging that he was got 'deliberately disqualified'.
The members of the Congress party on Saturday held a protest in Wayanad over the disqualification of their party supremo Rahul Gandhi from the Pariament.
However, in Bengaluru, the IYC workers also decided to march towards the metro station station to be inaugurated by the Prime Minister. According to sources the protesters were stopped when they were staging a protest and were marching to the Visvesvaraya metro station near the City Civil Court in Bengaluru.
As per to the sources, in Punjab, the Chandigarh youth Congress stopped the New Delhi-Chandigarh Shatabdi train at the Chandigarh railway station over the disqualification of Rahul Gandhi from Parliament.
In Maharashtra, MVA MLAs stage a silent protest outside State Assembly against the disqualification of Rahul Gandhi as a member of Parliament.
Rahul Gandhi's disqualification came pertaining to his remark made in April 2019, where he had said "how come all the thieves have Modi as the common surname" at a Lok Sabha election rally at Kolar in Karnataka. The court approved Gandhi's bail on a surety and stayed the sentence for 30 days to allow him to approach the higher courts.
Also Read: Bilkis Bano case: SC to hear pleas against premature release of 11 convicts
- ANI