Vidisha (Madhya Pradhesh), March 15: An eight-year-old-boy, who fell into a 60-feet deep borewell in Madhya Pradesh's Vidisha, died after he was rescued by the National Disaster Response Force (NDRF) on Wednesday, the District Collector said.

"We tried our best, but it is regrettable that we were not able to save the child. The MP CM has also expressed grief and announced financial help of Rs 4 lakh for the family of the child," Uma Shankar Bhargav, District Collector of Vidisha told ANI.
Also Read | Passengers complain of long queues to get clear through immigration, security at Delhi airport
The collector said action would be taken against those who were responsible for the situation.

Lokesh Ahirwar was rescued after stringent efforts by the NDRF team. However, he died soon after.
According to the officials, the boy fell into the borewell on March 14 and got stuck at a depth of 43 feet.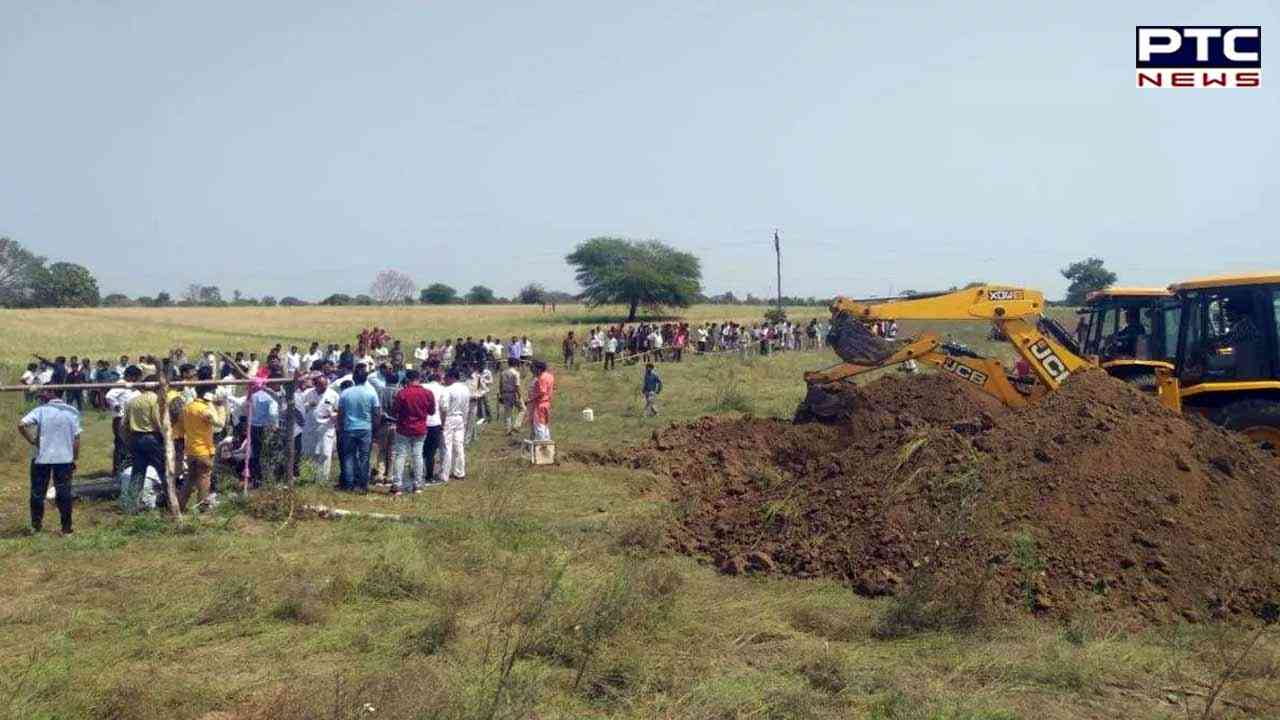 The child was monitored using a camera that was lowered into the borewell. He was also supplied with oxygen. "We cannot talk to him and food has not been delivered yet," Yadav had said.

The rescue plan involved using earthmovers to dig parallelly to the borewell in order to make a tunnel between them and pull out the child. A platform was also prepared to keep the child safe, according to the official.
Rescuers said they planned to dig a 49-feet hole and had managed to dig successfully to around 34 feet.
The incident took place when the boy slipped into the narrow hole around 11 am on March 14 at Kherkhedi Pathar village under Lateri tehsil in the district.
Also Read | Lalu Yadav, Rabri Devi and Misa Bharti get bail in land-for-job scam case
- ANI