Imphal, November 01: An armed ambush targeted a convoy of Manipur Police, resulting in injuries to three police officers. This incident occurred at two separate locations along the Indo-Myanmar national highway. The convoy had been dispatched as reinforcement to Moreh town in response to the tragic killing of Sub-Divisional Police Officer (SDPO) Chingtham Anand Kumar.
The initial attack on Moreh SDPO Chingtham Anand took place in Manipur's Tengnoupal district when he was shot by unidentified assailants. Despite being rushed to a nearby primary health center, Anand succumbed to his injuries. In the aftermath of his tragic death, additional police forces were dispatched to Moreh town to confront the armed individuals responsible for his killing.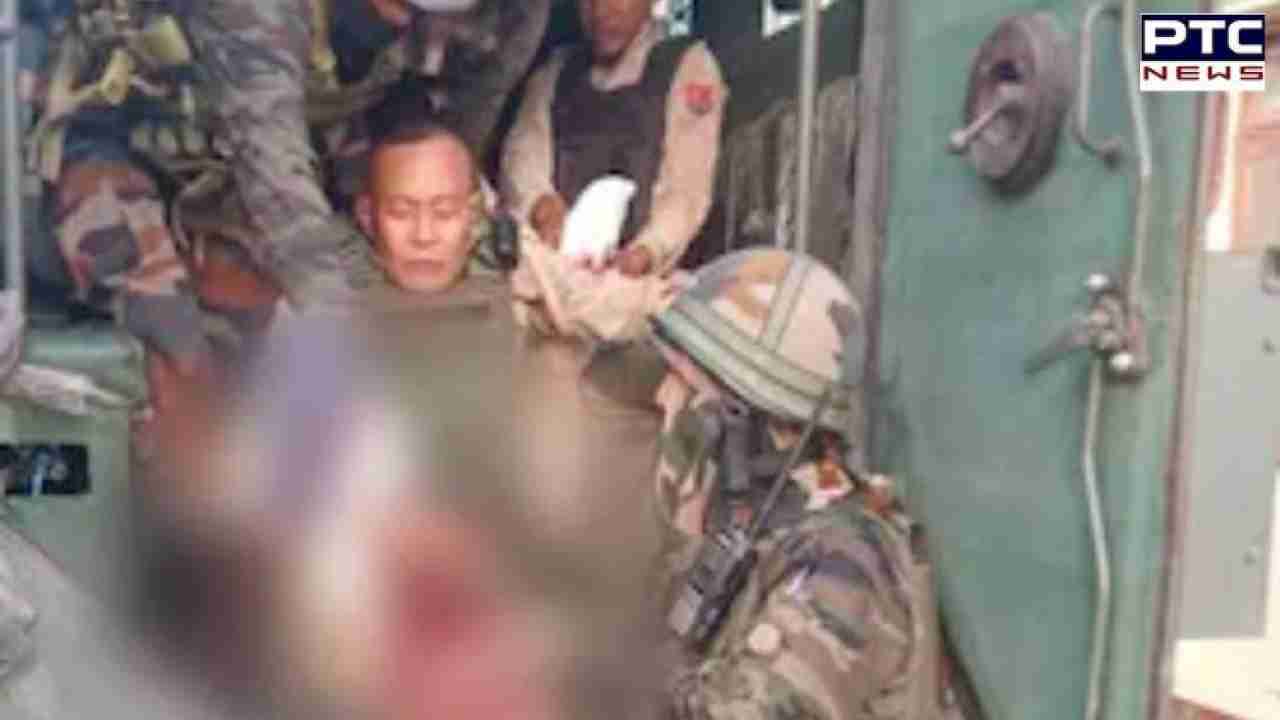 The convoy of Manipur Police was subsequently ambushed at two distinct locations along the Indo-Myanmar national highway. The first attack occurred in Bongyang village, though the police refrained from retaliating and continued their journey to Moreh. The second ambush unfolded in K Sinam village, resulting in an exchange of gunfire.
During these encounters, three police officers were injured, namely head constable S Thuikhavang, and constables S Sekharjit and L Bangkim Singh. All three injured officers were promptly airlifted to Raj Medicity Hospital to receive medical treatment.
The injuries sustained by these officers included Thuikhavang suffering a bullet wound on his hand and a grazing injury on his abdomen, while Sekharjit and Bangkim sustained bullet injuries to their legs.
Meanwhile, in response to the situation, the Manipur government made the decision to cancel the honor ceremony originally planned for SDPO Chingtham Anand. This choice was influenced by the joint action committee formed in connection with Anand's tragic killing, which reportedly refused to accept his body until the culprits responsible for the crime are brought to justice.
- With inputs from agencies
Join Whatsapp Channel