Ahmedabad, November 06: Mundra Port, the flagship venture of the Adani Group, has reached a significant milestone by handling a record-breaking 16.1 million tonnes of cargo in October. This achievement marks the highest cargo volume ever recorded by any Indian port. Mundra Port has solidified its position as the largest port in India, having already handled 102 million metric tonnes (MMT) of cargo this year, with an impressive year-on-year growth of 9%. Remarkably, the port reached the 100 MMT mark in just 210 days, surpassing last year's record of 231 days.
The success of Mundra Port extends across various categories, with double-digit year-on-year growth observed for containers, liquid cargo, and gas. The port also accomplished the remarkable feat of handling 4.2 million twenty-foot equivalent units (TEUs) of containers in only 203 days, outpacing its performance from the previous financial year, which took 225 days.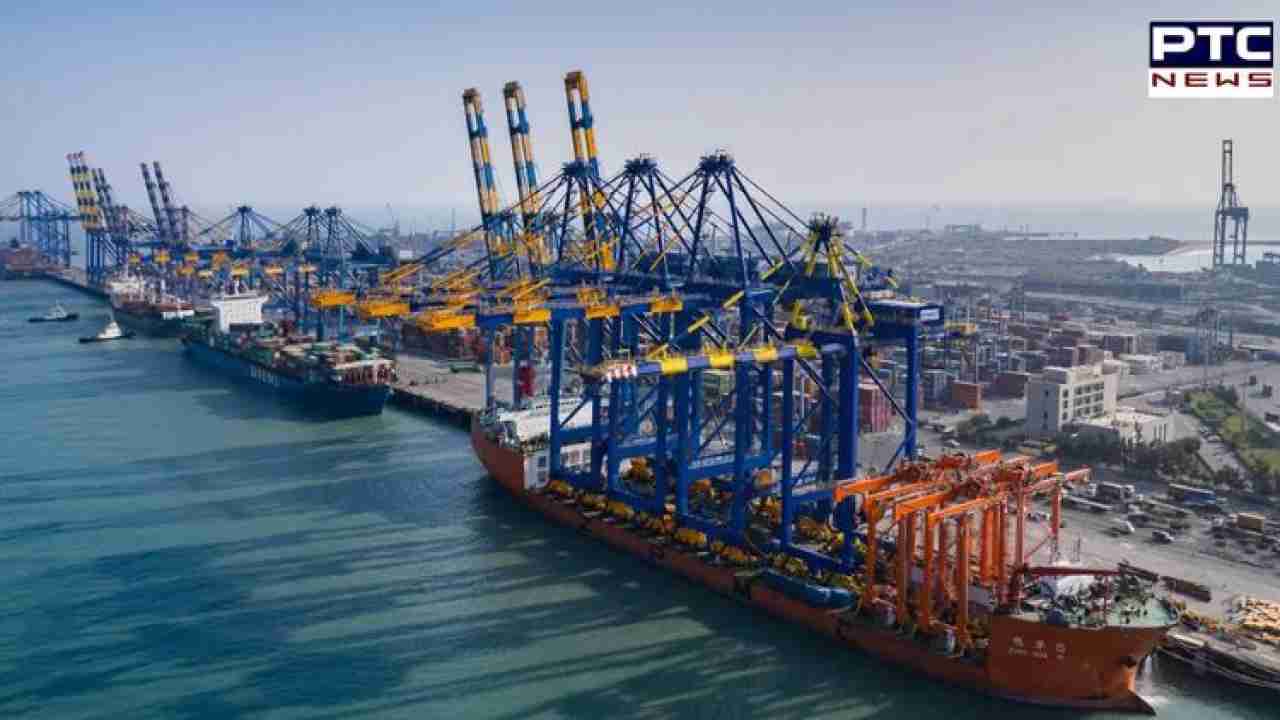 Mundra Port has diversified its cargo offerings by introducing new types, such as Hydrolysis Pi Gas (HPG), to its portfolio. In 2023, the port facilitated the docking of over 2,480 ships and serviced more than 11,500 rakes.
Due to its strategic location, Mundra Port boasts world-class facilities and the capability to maintain deep draft, making it well-equipped to handle large vessels. In July 2023, the port accommodated the MV MSC Hamburg, one of the largest ships ever berthed at 399 meters in length, 54 meters in width, and with a carrying capacity of 15,908 TEUs, featuring a draught of 12 meters.
In 2021, Mundra Port welcomed the APL Raffles, a vessel with a capacity of 13,892 TEUs, making it the largest container ship to call at any Indian port. The vessel, registered in Singapore, measures 397.88 meters in length and 51 meters in width.
Mundra Port's connectivity with the hinterland, especially to the Western Dedicated Freight Corridor (WDFC), has contributed to its remarkable growth. With its current cargo volume growth rate, Mundra Port is aiming to achieve 200 MMT in the fiscal year 2025.
- With inputs from agencies
Join Whatsapp Channel