New Delhi, February 23: The National Investigating Agency (NIA) has arrested six people including associates of the Lawrence Bishnoi gang in nationwide raids.
These arrests come after the recent raids by NIA at 76 locations across eight states to bust known terrorist-gangster-drug smuggler nexus.
Also Read: Punjab VB arrests AAP MLA Amit Rattan Kotfatta in bribery case
The six people arrested by the NIA include - Lucky Khokhar @Denis, who is a close associate of Canada-based 'designated terrorist', Arshdeep Singh @ArshDalla.
Others arrested in the raids, which were carried out in Punjab, Haryana, Rajasthan, Uttar Pradesh, Delhi, NCR, Maharashtra, and Madhya Pradesh, include associates of gangsters Lawrance Bishnoi, Jaggu Bhagwanpuria and Goldy Brar.
Khokhar, a resident of Bathinda was nabbed from Sri Ganganagar, Rajasthan, on Tuesday, was in direct and frequent contact with Arsh Dala in Canada and had carried out recruitment for him and received funds from him for carrying out terror-related activities. He had provided arms and ammunition to Arsh Dala's associates in Punjab on his directions, which were also used for carrying out the recent killing in Jagraon, Punjab on directions of Arsh Dala.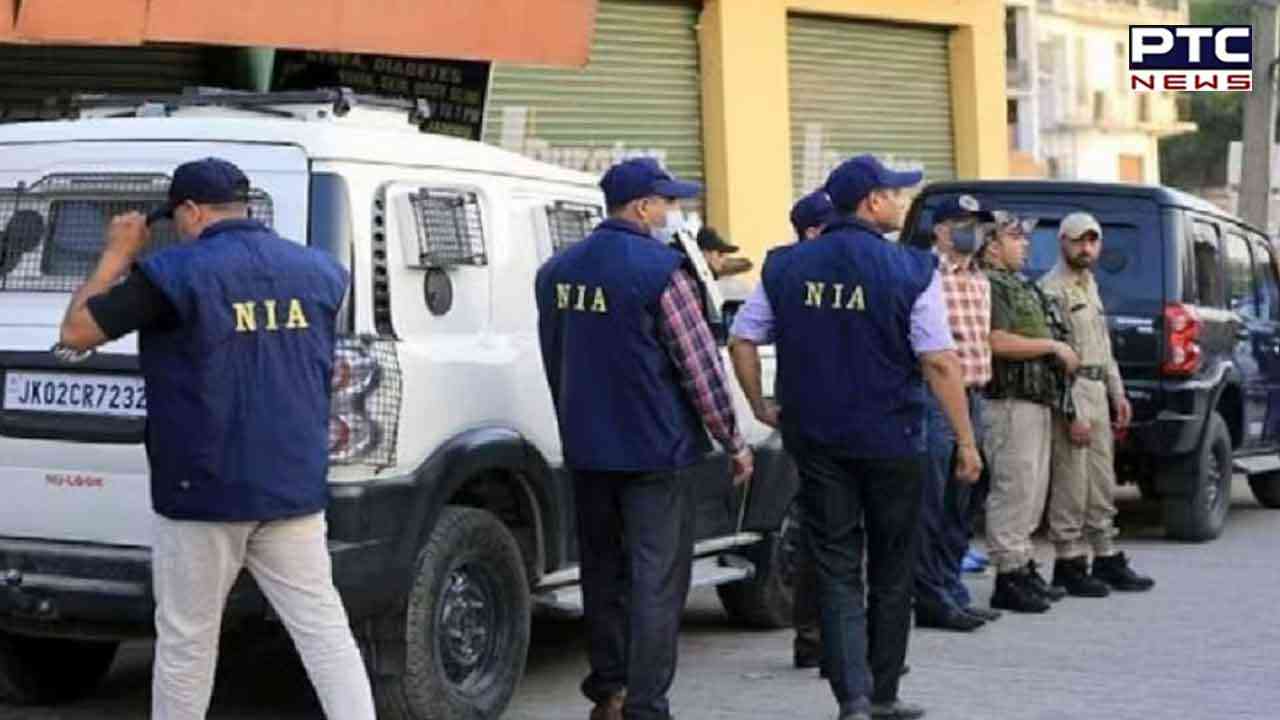 Besides Khokhar, the NIA also arrested Lakhvir Singh, a resident of Gidderbaha, Muktsar, Punjab, Harpreet, a resident of Nihal Singh Wala, Moga, Punjab, Dalip Bishnoi, a resident of Bishanpura Abohar, Dist-Fazilka, Punjab, Surinder @ChikuChaudhary, a resident of Vill-Narnaul, Dist- Mahendragarh, Haryana and Hari Om @Titu, a resident of Gurugram, Haryana.
Lakhvir Singh was nabbed on Wednesday in connection with a case registered against them and their associates in August last year for allegedly attempting to motivate and recruit youth for terror activities by using social media. They were also using social media to 'publicize' their crimes in a bid to create fear among the general public.

Nine weapons were recovered from Lakhvir's possession. He is a notorious criminal and an associate of Chhotu Ram Bhaat, who was earlier arrested in the case.
The NIA has so far arrested 9 accused, including Kaushal Choudhary, Amit Dagar, Sukhpreet Singh, Bhupi Rana, Neeraj Bawana, Naveen Bali and Sunil Balyan, in this case.
Surinder Chaudhry was arrested on Tuesday faces several cases under the Narcotic Drugs and Psychotropic Substances Act (NDPS) Act, for attempts to murder and extortion. He has been involved in illegal liquor contracts, smuggling and extortion from liquor and mining contractors in Haryana and has been one of the main financers of terror-gangster syndicates.
Dalip Bishnoi, who was arrested on Wednesday, is a habitual criminal having 13 cases against him. He has been one of the main financers of this terror gang and was providing logistics support to the gangs in Punjab and Rajasthan.
Also Read: Tajikistan: Earthquake of magnitude 6.8 jolts Murghob
The NIA investigations have so far revealed that many criminals, who were leading gangsters in India, had fled to countries like Pakistan, Canada, Malaysia, Philippines and Australia and were planning their terror and criminal acts from there, in association with criminals lodged in jails in different states.
Further investigations are on to dismantle such terror networks and their funding and support infrastructure.

- ANI