New Delhi, February 6: Opposition parties on Monday protested near the Gandhi statue outside Parliament and demanded a Joint Parliament Committe investigation or Supreme Court-monitored probe into the Hindenburg-Adani row.
As per the sources, the opposition parties decided that they will ask for an adjournment motion in both houses to discuss the issue.
Also Read: Grammy Awards 2023: India's Ricky Kej wins his third Grammy for album 'Divine Tides'
The sources also stated that, "Opposition parties have decided to discuss no business other than the Adani issue in the parliament."
In the meanwhile, Opposition parties met in Leader of Opposition Mallikarjun Kharge's Chamber in Parliament to chalk out a strategy on Adani-Hindenburg row and other issues.
Those who participated in the meeting were Congress, DMK, NCP, BRS, JD(U), SP, CPM, CPI, Kerala Cong(Jose Mani), JMM, RLD, RSP, AAP, IUML, RJD and Shiv Sena.
As per the reports, Adani sell-off of all shares.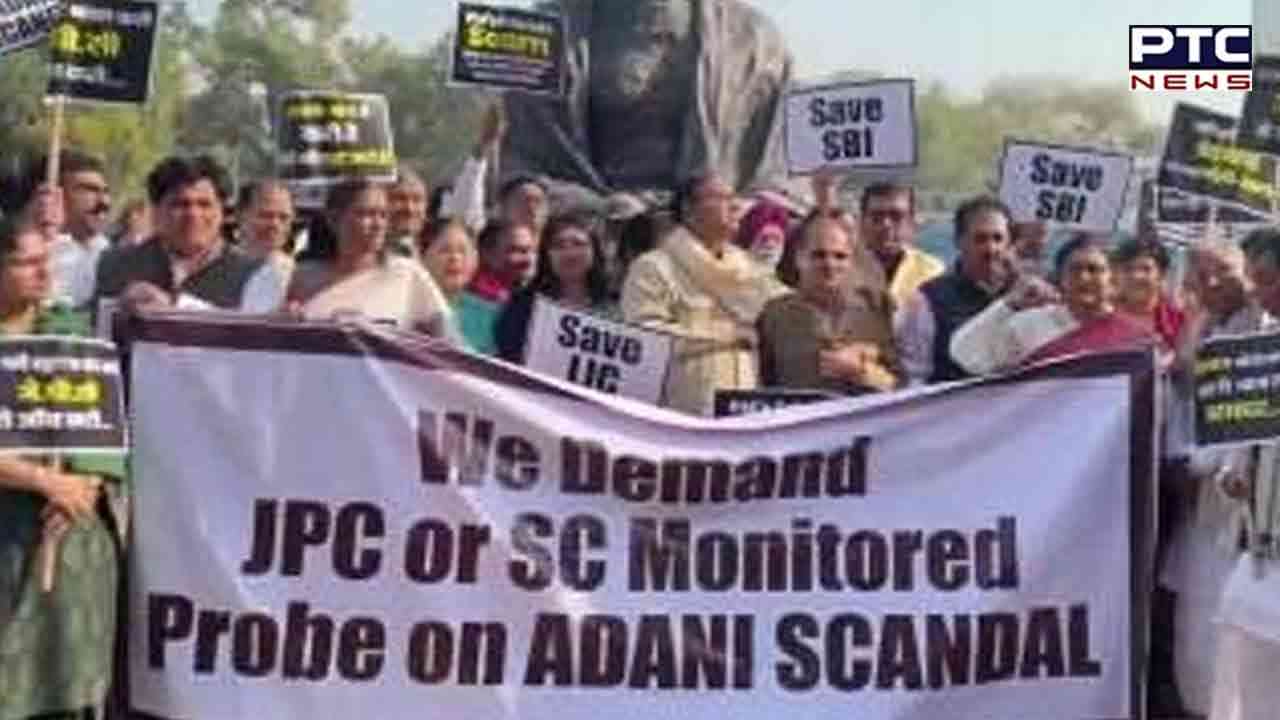 Meanwhile, Congress will launch a countrywide protest in front of Life Insurance Corporation (LIC) offices and State Bank of India (SBI) branches today to protest against the alleged Adani scam.
Earlier also in the Parliament it has been argued by the Opposition that the investment of the Adani group in public sector banks such as the SBI and LIC has had a big impact on the savings of the middle class.
Also Read: Delhi Police bust honey trap racket, woman among 4 arrested
Opposition MPs said the government was not allowing the issue to be discussed in Parliament. After the uproar in Parliament, the proceedings of both Houses of Parliament were adjourned till February 6.
- ANI