New Delhi, March 16: Opposition Trinamool Congress leaders and MP's staged protest in both Lok Sabha and Rajya Sabha with black cloth tied around their mouths.
In the meanwhile, the Session of both the houses have been adjourned as the protesters carried massive protest all over the National Capital.
Also Read: Uttarakhand Budget 2023-24: FM presents Budget of Rs 77,407 cr
While protesting, Opposition leader demanded a JPC probe into the allegations against the Adani Group.
The party's MPs in both Houses wore a black cloth around their faces and entered the Well even before the Presiding officers arrived.
They kept pointing towards the Treasury benches and shouted "BJP Ministers and MPs are not allowing the opposition to speak. Not allowing the opposition to express themselves."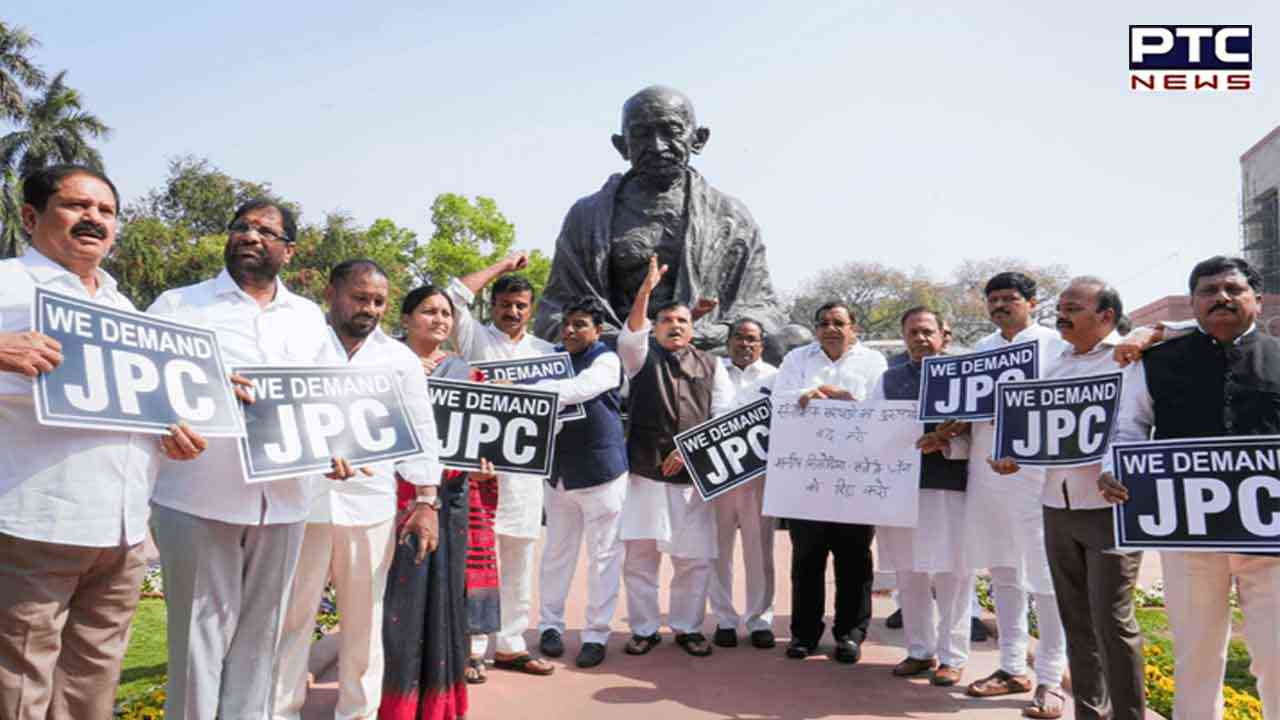 Notably, the Congress and other opposition parties insisted on their demand for a Joint Parliamentary Committee probe into the Adani-Hindenburg row and the BJP members seeking an apology from Rahul Gandhi over his remarks made in London.
Meanwhile, on Wednesday also leaders of several opposition parties started a protest march from the Parliament to Enforcement Directorate (ED) office.
A heavy security has also been deployed at several Chownks in Delhi.
Parliament is facing disruptions for the fourth successive day today.
Also Read: Nepal PM Pushpa Kamal Dahal's official Twitter account hacked

The second half of the budget session began on Monday and has been marked by disruptions and ruckus over the last three days. BJP has accused Congress leader Rahul Gandhi of maligning India's institutions on foreign soil.
- ANI