PTC Web Desk: The wrenching partition of India and Pakistan, now over 75 years past, still lingers in the memories of many. During that period, countless lost their lives, and numerous women faced unthinkable atrocities. Families were torn apart as millions were compelled to leave their homes, crossing borders between India and Pakistan, separated from their loved ones. Yet, against all odds, one heartwarming reunion has finally taken place in the city of Mecca, Saudi Arabia, all thanks to  YouTuber Nasir Dhillon.
According to reports, this separated family had been striving to reunite for 17 long months. Finally, in a moment of sheer destiny, 105-year-old Hazra Bibi from Pakistan and her 60-year-old niece, Hanifa, were able to embrace at the Kaaba in Mecca. Since Partition in 1947, the families had attempted to reunite multiple times, facing numerous obstacles that prevented their meeting.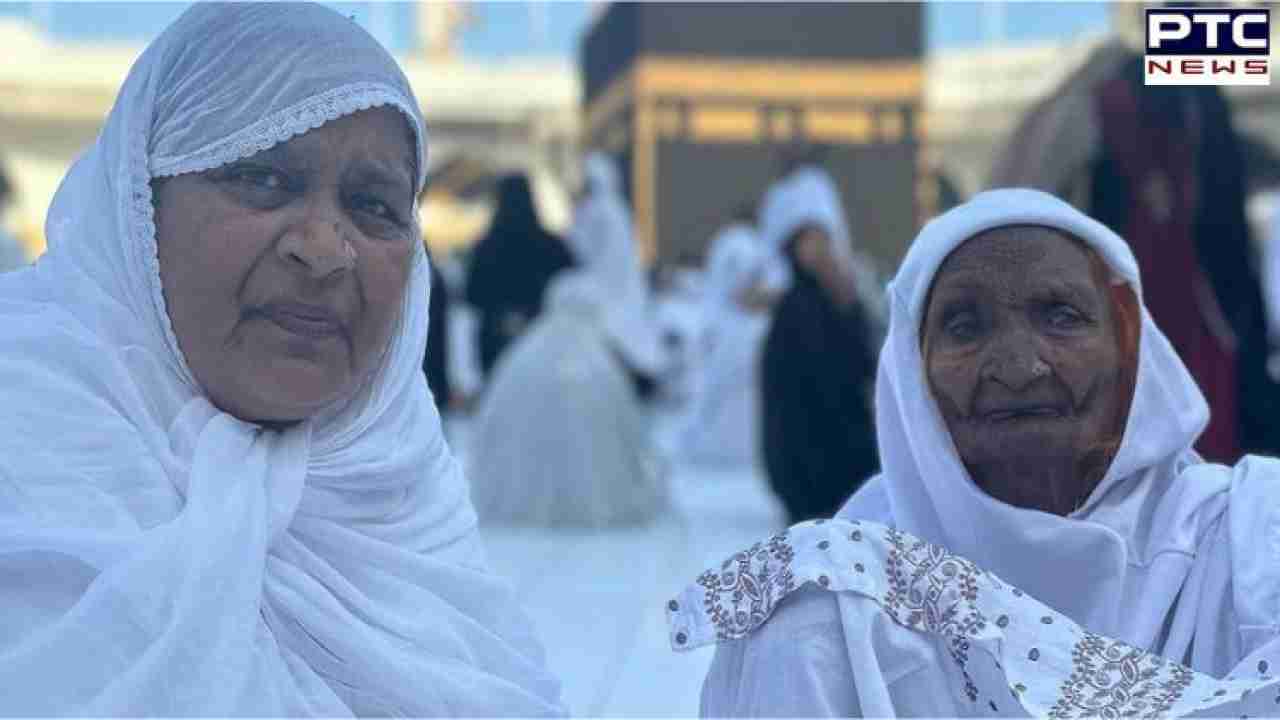 The determination of these separated families led them to attempts at Gurdwara Kartarpur Sahib in Pakistan, yet permission was denied, hindering their reunion once again. Hanifa, residing in Punjab's Kapurthala, even applied for a Pakistani visa to meet her aunt, Hazra Bibi, but regrettably faced rejection. However, last June, a Pakistani YouTuber facilitated their reconnection by arranging a phone call.
Many attempts were made over the years to reconnect these families. But ultimately, it was Nasir Dhillon, a Pakistani YouTuber, along with Paul Singh Gill from America, who came forward to aid both families in their emotional reunion in Mecca. Dhillon shared that uploading Hazra Bibi's video helped them locate Hanifa's family in Punjab, India.
This emotional journey comes after the tragic news of the passing of Hazra Bibi's younger sister, leaving her utterly shattered. Hanifa, who chose to stay in India during Partition, found solace and strength in the arms of her long-separated aunt.  The reasons for Hanifa's denial to visit Gurdwara Kartarpur Sahib remain unclear.
- With inputs from our correspondent
Join Whatsapp Channel