New Delhi, May 25: After concluding his successful three-nation visit to Japan, Papua New Guinea, and Australia, Prime Minister Narendra Modi arrived in Delhi on Thursday morning. Speaking to the gathered crowd, he expressed that the world is eager to understand India's perspective.
Addressing the public, PM Modi responded to queries about India's vaccine distribution and said, "This is the land of Buddha, Gandhi, and we care even for our enemies. Today, the world wants to know what India is thinking." He emphasized that when he speaks about India's culture, he speaks on behalf of the world. The confidence he exudes is a result of the majority government formed by the people, as he stated, "Those who have come here are people who love India, not PM Modi."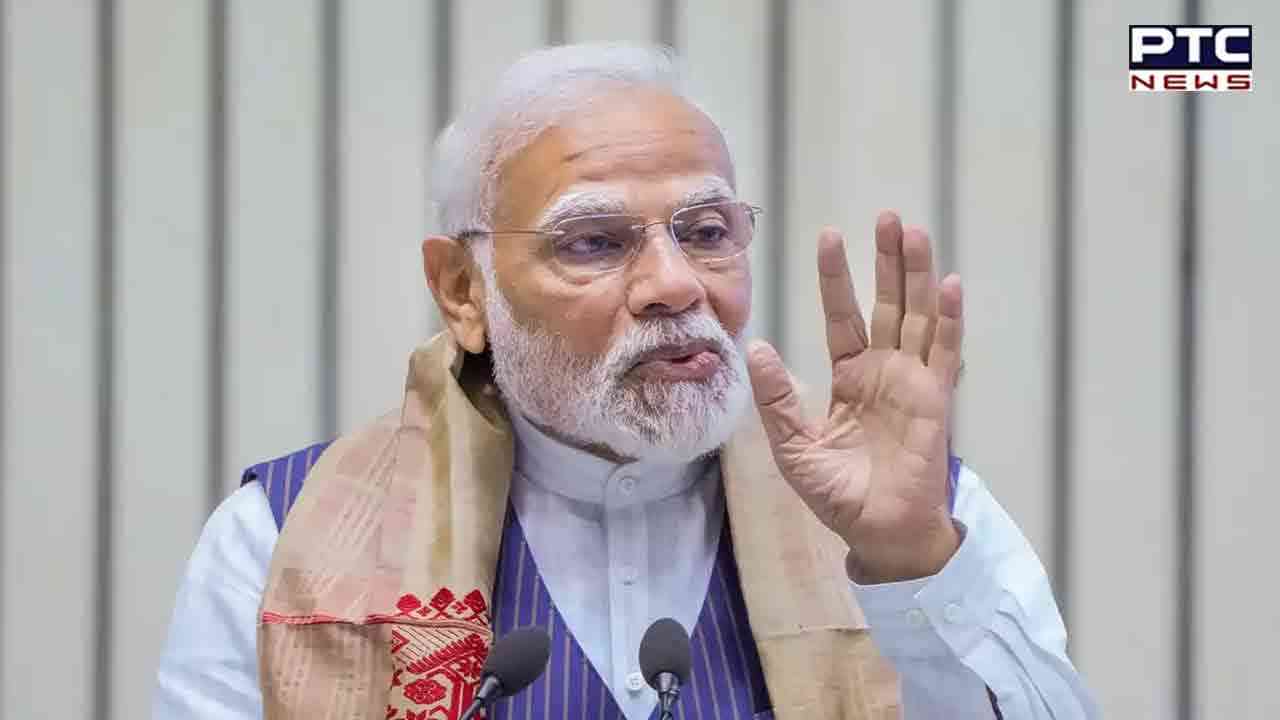 During his visit, PM Modi also highlighted the release of the Tok Pisin translation of the book 'Thirukkural' in Papua New Guinea, emphasizing the importance of the Tamil language as the language of every Indian. He remarked, "Tamil is our language. It is the oldest language in the world. I had the opportunity to release the Tok Pisin translation of the book 'Thirukkural' in Papua New Guinea."
Also Read: PM Modi condemns attacks on temples in Australia, PM Albanese assures 'strict action'
Upon his arrival at Palam airport in Delhi, Prime Minister Modi was greeted with garlands by BJP National President JP Nadda and other party members. Nadda, who had arrived early to welcome the Prime Minister, praised his governance model and highlighted instances of international respect and admiration for PM Modi's leadership. Nadda mentioned how US President Joe Biden had requested PM Modi's autograph, emphasizing the world's perception of India under his leadership.
The Indian Prime Minister's visit to Australia also received significant attention. PM Modi expressed gratitude to Australian Prime Minister Anthony Albanese for the warm hospitality during his visit and highlighted their joint efforts to strengthen the friendship between the two countries. He further affirmed their commitment to promoting a vibrant India-Australia friendship, which aligns with the global good.
During the community event held at Qudos Bank Arena in Sydney Olympic Park, PM Albanese compared PM Modi's mass appeal to that of renowned rockstar Bruce Springsteen, endearingly called "The Boss" by his fans. The event witnessed a large gathering of overseas Indians, many of whom flew in on a special "Modi Airways" flight to attend PM Modi's address.
In Papua New Guinea, PM Modi co-chaired the 3rd India-Pacific Islands Cooperation (FIPIC) Summit with Prime Minister James Marape. This visit holds immense significance as it marks the first-ever visit by an Indian Prime Minister to the island nation. Strategically, it establishes a strong foundation for a bilateral partnership between India and Papua New Guinea within the context of the Indo-Pacific region.
Overall, Prime Minister Modi's visit to Japan, Papua New Guinea, and Australia showcased India's growing global influence. His interactions with world leaders, business figures, and communities of overseas Indians underscored India's prominence on the international stage. The visits further cemented India's commitment to fostering strong bilateral relationships and playing a vital role in the Indo-Pacific region.
Also Read: BJP criticizes TMC for neglecting Sourav Ganguly's importance in Bengal
- ANI