Dehradun, January 13: The situation in the town of Joshimath in Uttarakhand is worsening with each passing day. The National Remote Sensing Centre (NRSC) of the Indian Space Research Organisation (ISRO) has released satellite images of the town, besides a preliminary report on land subsidence that clearly show that the entire town may sink.
The satellite pictures have been taken from Cartosat-2S satellite. The National Remote Sensing Centre (NRSC), Hyderabad, has released the satellite images of areas that face sinking. The satellite images have marked entire Joshimath, including Army's helipad and Narasimha temple, as sensitive zone.
Acting on the ISRO's preliminary report, the Uttarakhand Government had launched a rescue operation and residents are being relocated.
Also Read | Fresh snowfall in Himachal's Kullu and Shimla

The ISRO report says the land subsidence was slow between April and November 2022, but by then Joshimath had sunk by 8.9 cm. However, from December 27, 2022 to January 8, 2023, land subsidence increased and Joshimath sank by 5.4 cm.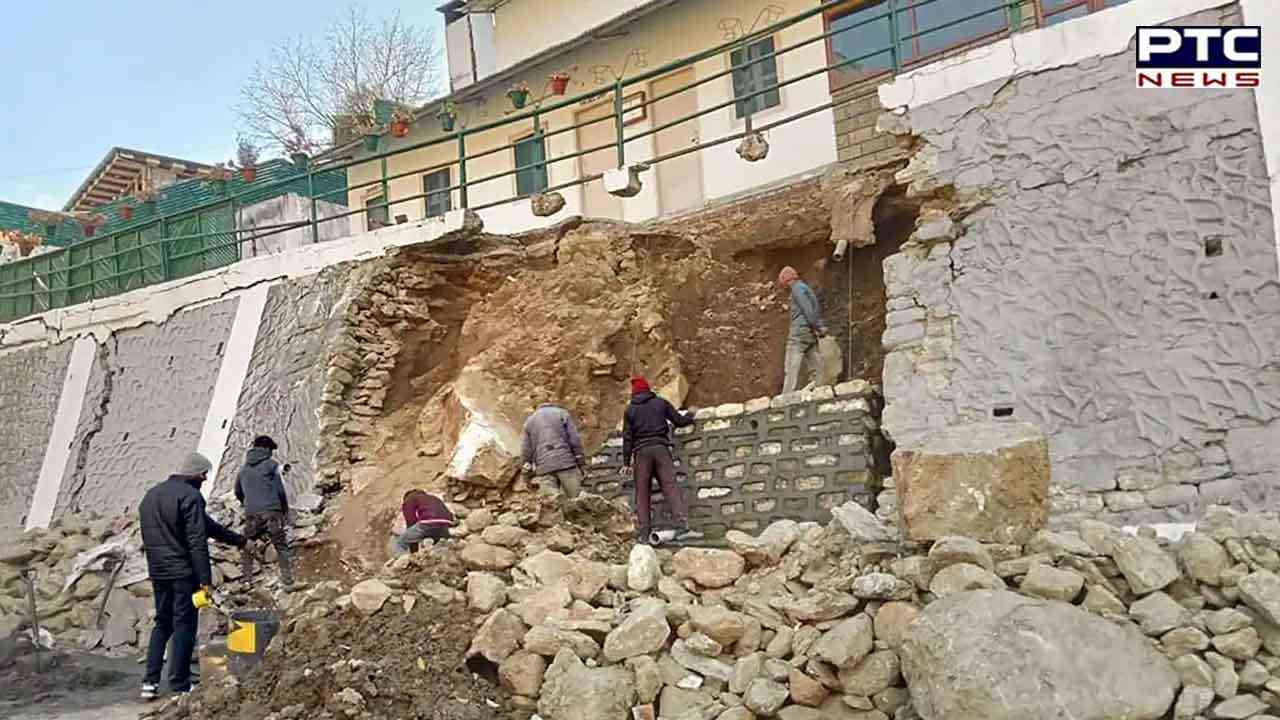 The report further mentions that the crown of land subsidence is located near Joshimath-Auli road. At least 4,000 people have already been shifted to relief camps after the satellite survey.

Meanwhile, Defence Minister Rajnath Singh on Thursday said Prime Minister Narendra Modi was personally upset over land subsidence in Joshimath.
Also Read | Top lawmaker praises Indian-Americans for productiveness, being law-abiding citizens of US
Union Home Minister Amit Shah also enquired about the situation in Joshimath over the phone from Uttarakhand Chief Minister Pushkar Singh Dhami on Wednesday. According to the Chief Minister's Office, the Home Minister assured all possible assistance to the Uttarakhand Government for the town.
- With inputs from agencies