Mumbai, November 4: In a social media sensation, fashion influencer Uorfi Javed found herself in the limelight after a video depicting her "arrest" went viral on Friday. The video showcased two women dressed as police officers seemingly apprehending Uorfi Javed reportedly due to the length of her outfit. As the video gained momentum, speculations arose among netizens regarding its authenticity. While some dismissed it as a prank, others believed it to be a genuine incident.
Amid the growing controversy, the Mumbai Police released a stern statement, emphasising that "one cannot violate the laws of the land for the sake of cheap publicity". The Mumbai Police shared a screenshot from her viral video on Instagram, displaying the two women dressed as police officers.
In the caption, the Mumbai Police clarified that the viral video depicting a woman's alleged arrest for obscenity was untrue, asserting that the police insignia and uniform had been misused.
Without naming anyone, the Mumbai Police revealed that a case had been registered against those responsible for the misleading video. An investigation is currently underway, and the individuals impersonating police officers in the video have been taken into custody. Furthermore, the vehicle featured in the video has also been seized.
The police statement concluded by stating that a criminal case had been filed against the involved parties, citing specific sections of the Indian Penal Code. While the investigation continues, the individual impersonating an inspector has been arrested, and the vehicle used in the video has been confiscated.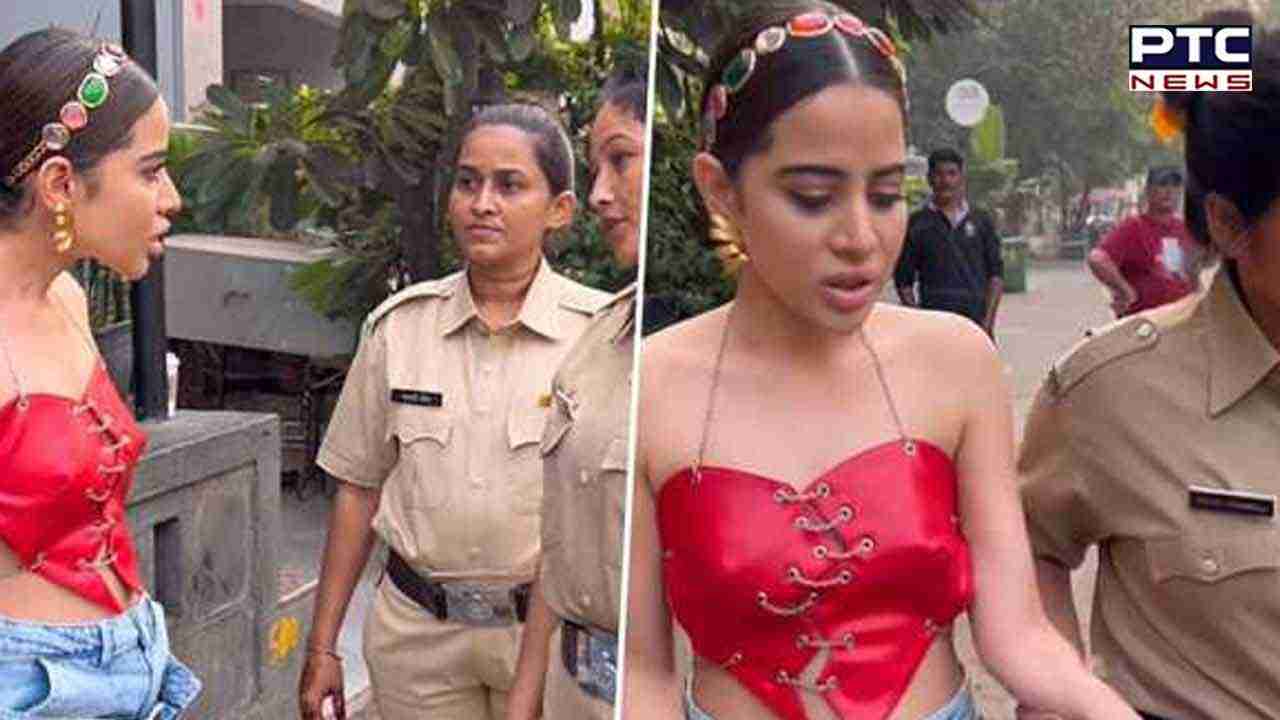 Earlier in the day, a video surfaced showing the fashion influencer being apprehended by two women dressed as police officers, ostensibly due to her attire. Uorfi Javed was seen wearing a backless top as the two women informed her that she was under arrest for her choice of clothing. She was subsequently taken into a vehicle by the women. The video rapidly gained widespread attention, raising concerns about the nature of her
Later, the fashion influencer clarified on her Instagram stories that the incident was part of an advertising campaign and humorously claimed that she had been "arrested" by the "fashion police."
- With inputs from agencies
Join Whatsapp Channel