Uttarkashi tunnel collapse: In the aftermath of the Uttarkashi tunnel collapse, Union Minister Nitin Gadkari and Uttarakhand Chief Minister Pushkar Singh Dhami visited the site on Sunday to assess the ongoing rescue operation aimed at freeing 40 workers trapped inside the collapsed tunnel. The workers, who have been stranded for seven days, are reported to be in good health.
Amid the challenging rescue mission, authorities implemented a unique approach by supplying essential provisions, including food and vitamins, to the workers through large-diameter pipes inserted into the debris on Sunday morning. This tactical delivery was devised to ensure the well-being of those trapped inside until a successful rescue could be executed.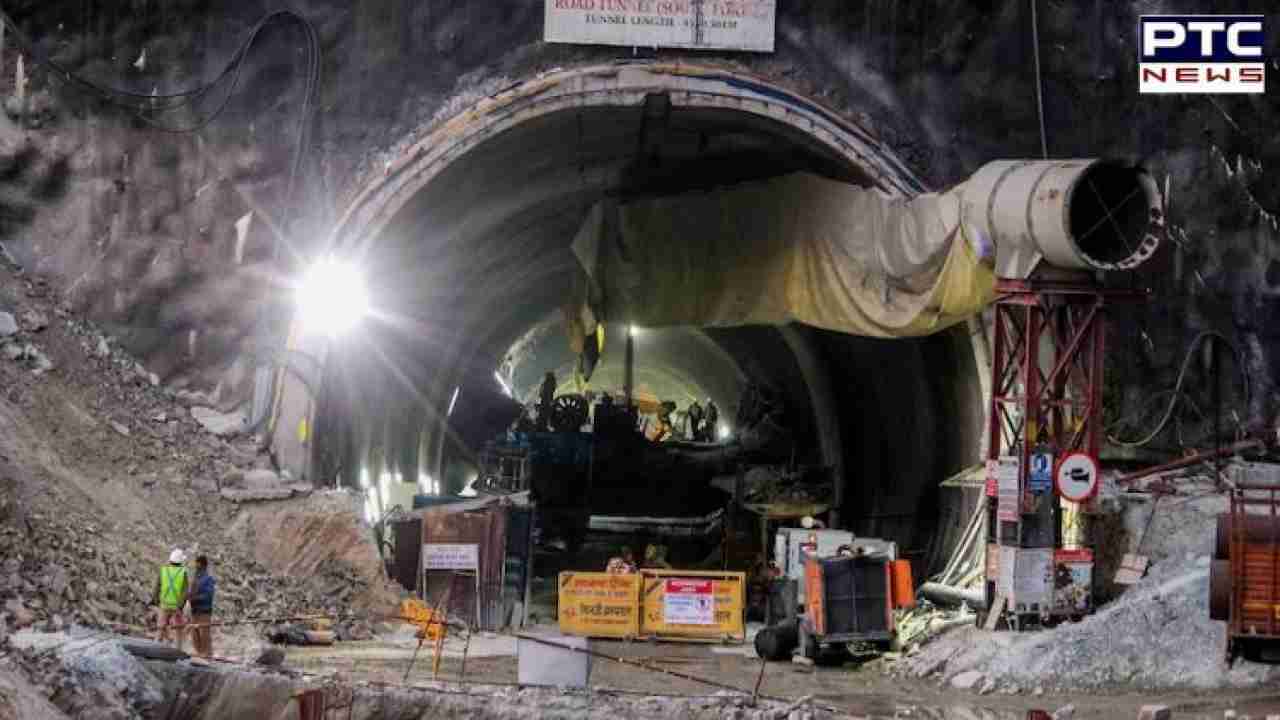 The focus of the rescue authorities has now shifted to constructing an access road leading to the hilltop above the Silkyara tunnel. From this vantage point, they plan to initiate vertical drilling to reach the trapped workers. The Border Roads Organisation commenced the construction of the approach road on Saturday evening, a critical step in facilitating the rescue efforts.
Nitin Gadkari addressed the media after evaluating the ongoing rescue operation, emphasizing the paramount importance of saving the lives of the trapped workers. "The priority in the entire operation is to save the lives of the workers. Multiple strategies have been employed, including vertical and perpendicular drilling. The CM and I have taken the presentation and reports of the ongoing rescue efforts," he stated.
Senior officials from the Prime Minister's Office are actively overseeing the operation in Silkyara, underscoring the significance of the mission. As the rescue efforts continue, the deployment of innovative strategies and the unwavering commitment of authorities aim to ensure the safe extraction of the workers from the collapsed tunnel in Uttarkashi.
- With inputs from agencies
Join Whatsapp Channel