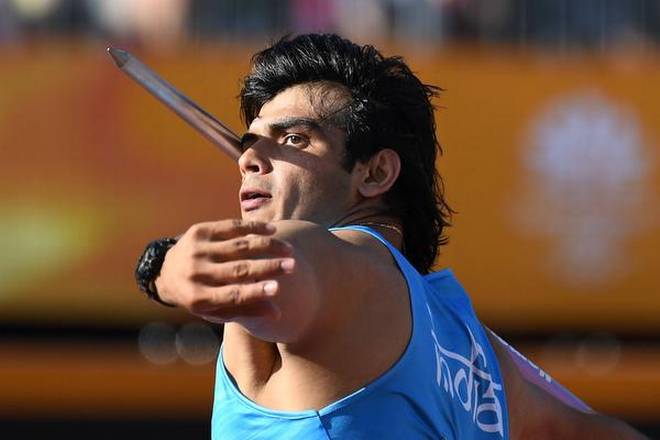 Neeraj Chopra becomes first Indian to win gold in javelin throw at CWG
Neeraj Chopra became the first Indian javelin thrower to claim a gold medal at the Commonwealth Games on Saturday.
20-year-old Neeraj had made the final after achieving the qualifying mark in his first throw on Friday and on Saturday again.
"It is a very important medal for me, I wanted to touch my personal best but I missed it by a centimetre. In my desperation for that, I tried so hard that I tumbled over in my last two attempts. But I am very happy and I have lot of competitions this year to achieve the personal best," Neeraj said after his triumph.
Neeraj thus became only the second javelin thrower to claim a CWG medal--the first being Kashinath Naik, who fetched a bronze in the 2010 Delhi Games.
"The competition was very good here, the world champion was here but he could not qualify. It was still quite tough but I was very sure of myself," Neeraj said.
Overall, Neeraj's medal is only the fifth track-and-field gold for India in the quadrennial event--the other four being sprinter Milkha Singh (1958), discus thrower Krishna Poonia (2010), the women's 4x400m relay quartet of Manjeet Kaur, Sini Jose, Ashwini Akkunji and Mandeep Kaur (2010) and shot-putter Vikas Gowda (2014).
"It makes a lot of difference when you manage to get a first throw like that. It builds pressure on others. As for me, I was not under any pressure or nerves, I was well-prepared," he said.
"One shouldn't be too serious in life, it's good to be disciplined but you should not overdo food restrictions. A bit of enjoyment always works. One should have faith that their training is good enough. It's not healthy to just lock yourself in a room before a big competition," he added.
-PTC News