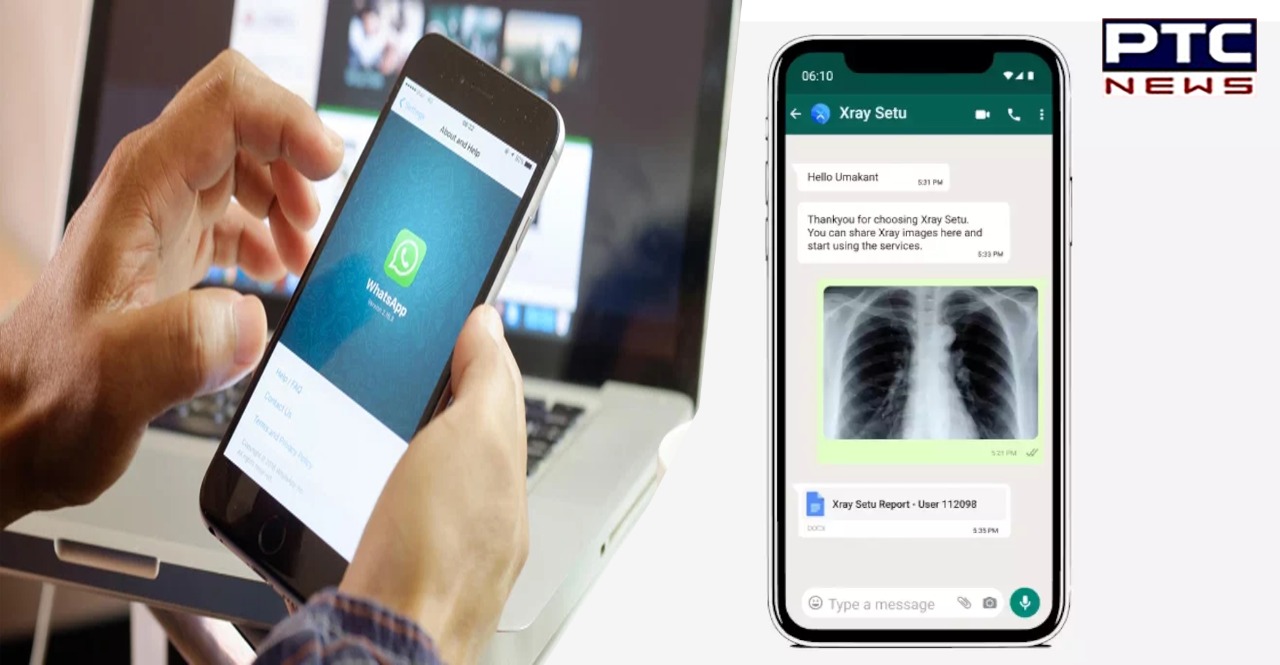 XraySetu service via WhatsApp: A new AI-driven platform will now help early intervention through rapid screening of COVID-19 with the help of Chest X-ray interpretation over WhatsApp for doctors who have access to X-ray machines.

The solution called XraySetu can work with low-resolution images sent via mobiles, is quick and easy to use, and can facilitate detection in rural areas.
Also Read | Coronavirus India Updates: Myths and Facts of COVID-19 vaccination; here is what PM Modi govt doing to vaccinate Indians
As COVID-19 continues to wreak havoc across the rural heartlands of India, it has become critical to drive rapid testing, contact tracing, and create dedicated containment zones.
Also Read | Third wave of coronavirus in Maharashtra? Over 8,000 children test positive in 1 district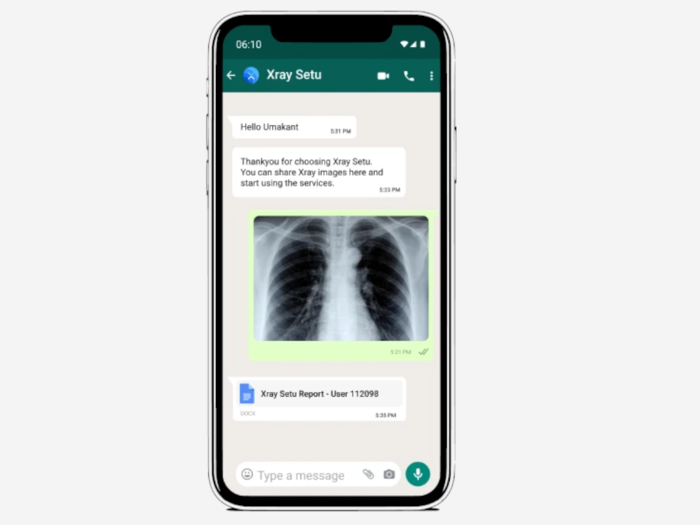 ART PARK (AI & Robotics Technology Park), a not-for-profit foundation established by the Indian Institute of Science (IISc), Bengaluru, with support from the Department of Science & Technology (DST), Govt. of India, in collaboration with Bangalore based HealthTech startup Niramai and the Indian Institute of Science (IISc), has developed XraySetu specifically designed to identify COVID-19 positive patients even from low-resolution Chest X-Ray images sent over Whatsapp.
It also has semantic annotations of affected areas for review and localized heatmap by doctors to help them verify it easily with other modalities and has already served close to 1200+ reports so far from the interior parts of India.
To conduct the health check, any doctor simply needs to visit www.xraysetu.com and click on the 'Try the Free XraySetu Beta' button.
The platform will then redirect the person to another page, wherein he or she can choose to engage with the WhatsApp-based chatbot via web or smartphone application. Or the doctor can simply send a WhatsApp message to the phone number +91 8046163838 to start the XraySetu service.
Click here to follow PTC News on Twitter
-PTC News