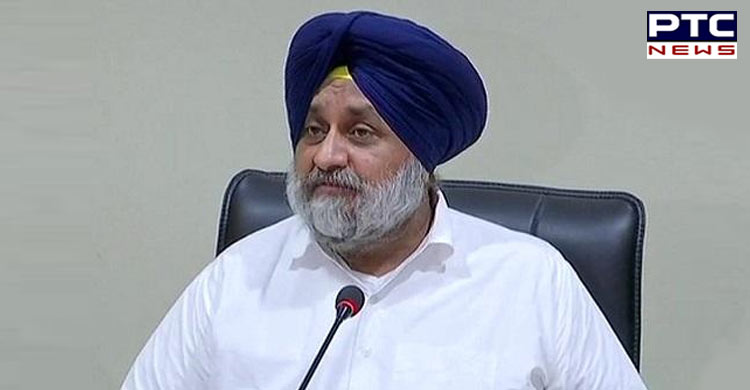 Chandigarh, September 7: Shiromani Akali Dal president Sukhbir Singh Badal on Wednesday condemned Aam Aadmi Party convener Arvind Kejriwal's strong advocacy of giving water to Haryana through the Sutlej Yamuna Link Canal and Punjab Chief Minister Bhagwant Mann's endorsement of his statement.

The Shiromani Akali Dal chief further expressed surprise that Kejriwal is willing to trade Punjab's interests for Haryana's electoral interests, while Bhagwant Mann is willing to give up Punjab's interests to save his seat.
Sukhbir Singh Badal argued that Bhagwant Mann has drastically diminished the dignity of the post of Punjab Chief Minister. He stated that Mann's endorsement of Kejriwal's statement is exceedingly disrespectful and a stain on his position.
Badal further stated that Punjabis would never believe that an elected Chief Minister would give river water in this manner, but Bhagwant Mann is willing to do so in order to stay in power.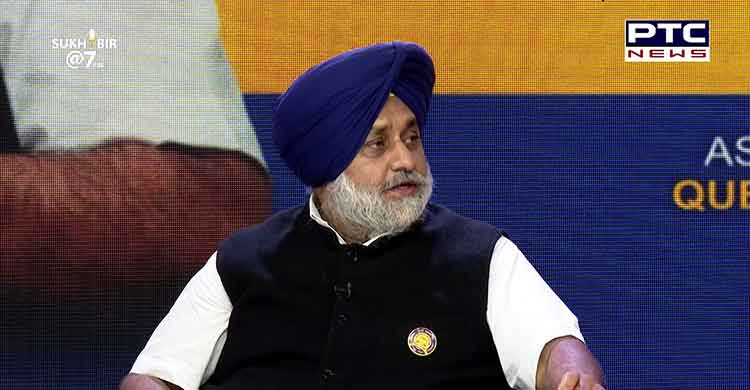 Talking about Bhagwant Mann's expected meeting with the Haryana government on the SYL issue, Badal said that talks are held only when you have to give something. He claimed that negotiations could only take place with a riparian state, and Haryana is a non-riparian state with no claim to Punjab's river flows.
Sukhbir Badal went on to say that Shiromani Akali Dal has always preserved Punjab's river waters and will continue to do so.
Also Read | Harpal Cheema debunks rumours of cash crisis in Punjab, releases payments of over Rs 3400 crore
-PTC News