The death toll in the massive explosion that ripped a boiler at the state-run power giant NTPC's Unchahar plant in Uttar Pradesh's Rae Bareli district on Wednesday has risen to 30, state Chief Secretary Rajive said on Thursday.
The 500 megawatt unit 6 of the power plant was commissioned in April but due to technical fault in the boiler the unit failed to produce power.
The labourers were called to repair a fault after engineers detected that coal chunks were stuck in the pipe of the boiler. Suddenly at 3:30 pm hot gas and steam escaped from a corner of the boiler duct killing those close to the boiler immediately.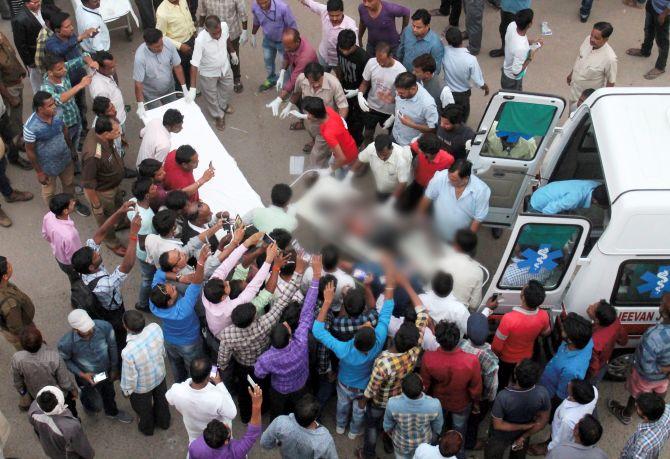 The temperature of the steam was 140 degree and pressure in the boiler was 765 kg per mm square at the time of the explosion.
"The heat is enough to melt a person. Around 40 labourers working very close to the boiler bore the brunt of the blast," he said.
President of the UP Engineers Association, Shailendra Dubey said it was the first major blast in a power plant in the state in which large numbers of people have lost life. Boiler blasts have been reported in the state government run Obra, Panki and Haduaganj power plants but no deaths had been recorded.
-PTC News