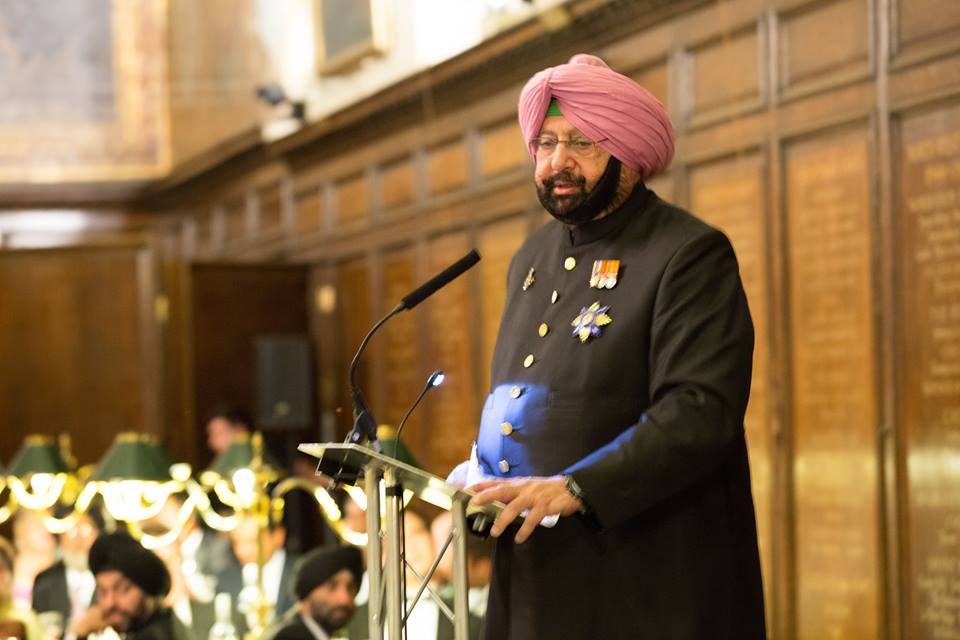 Punjab Congress president captain Amarinder Singh has been facing stiff opposition from Sikh separatists during his ongoing US tour.
While Captain Amarinder was addressing a gathering of his supporters in Fresno, California, pro-Khalistani supporters gathered in huge number and forced him to leave the meeting venue in a rush.
[embed]https://www.youtube.com/watch?v=VlTQ2BLEX5Q[/embed]
Pro-Khalistani groups are the agitated lot against Amarinder for his support to 1984 Anti-Sikh riots accused Jagdish Tytler.
Capt was recently quoted in media, where he had said that "Jagdish Tytler had no role in 1984 Sikh Genocide."
Capt tried many times in past to pacify Sikhs by saying that he never gave "clean chit" to Tytler in 84 cases. Though captain failed to clear the air.
A couple of video footages were circulated on the Whatsapp soon after the event, where Captain was seen rushing in a car from the meeting venue with his supporters.
Pro-Khalistani groups were seen chasing the carcade carrying Capt Amarinder. The protesters hurled shoes and water bottle on his car. In the background, Sikh groups were shouting the slogans of "Khalistan Zindabad"
The Captain had to be escorted to his vehicle by Congress leaders and supports and his vehicle was chased away by slogan shouting Sikhs. The protesters hurled shoes and water bottles on him raising slogans of 'Khalistan Zindabad' until he left. Some of his supporters were seen rushing towards the back of the vehicle seemingly to ward off some people standing behind. A few hours after the incident, a video also got viral in which Captain could be seen escaping from the incident where his supporters took him away in a white SUV. On the other hand, radical Sikhs could also be seen raising slogans of 'Khalistan Zindabad'. Some reports claimed that shoes were also hurled at him but the video did not show any shoe hurled at his SUV even as it showed a stone and some plastic bottles hurled at the vehicle.