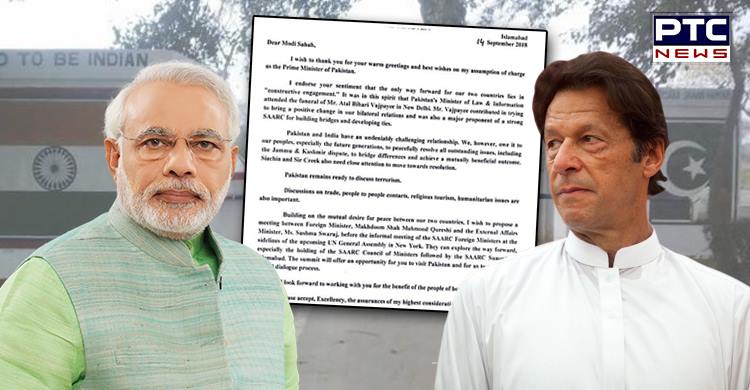 Pak remains ready to discuss terrorism, says Pak PM to PM Modi in a letter
Seeking a constructive engagement, Pakistan Prime Minister Imran Khan has sought resumption of dialogue between India and Pakistan and suggested, as the first step, a meeting between foreign ministers Sushma Swaraj and Shah Mehmood Qureshi later this month.
"Pakistan and India have an undeniably challenging relationship. We, however, owe it to our people, especially the future generations, to peacefully resolve all outstanding issues, including the Jammu and Kashmir dispute, to bridge differences and achieve a mutually beneficial outcome," Imran Khan said in his letter.
Also Read: Pak PM writes to PM Modi, seeks meeting between Foreign Ministers in US
In response to Prime Minister Modi's letter last month, Khan had tweeted saying, "To move forward Pakistan and India must dialogue and resolve their conflicts incl(uding) Kashmir." Khan's India approach has been the central point of speculation ever since he came to power in August. While there were initial reports that his Indian counterpart, PM Modi would be invited for Imran Khan's swearing-in ceremony, Pakistan's Foreign Ministry had denied the reports.
-PTC News