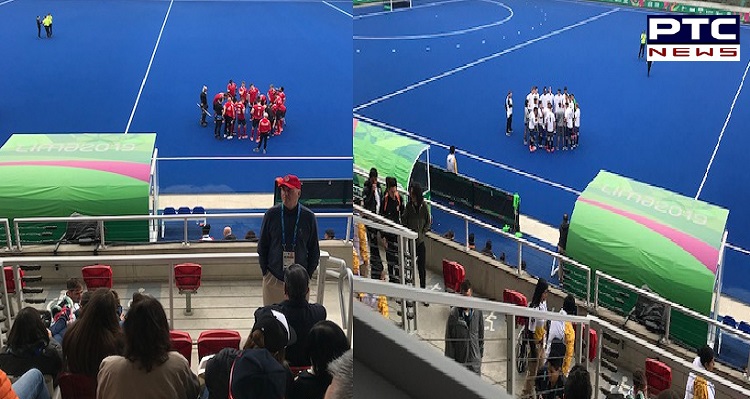 Three goals in the first half helped Canada record an impressive 4-0 win over the USA in men's hockey competition of the Pan Am Games Lima 2019 at Villa Maria on Thursday. The win, second for Canada, is enough to take them to the knock out round. Canada now plays Peru and USA takes on Mexico in their last pool games. Since there is no elimination on the basis of pool games, all eight teams will play in quarter finals on August 5 and then semi-finals are scheduled for August 8.
Though it was an overcast sky, the day was little warmer when all seven players of Indian origin - four for Canada and three for the USA - lined up for the start of the game. Four (Canada) - Sukhpal Panesar, Balraj Panesar, Keegan Pereira, Gordon Pereira - were on the winning side while the three - Ajai Dadwal, Mohan Gandhi and Parmeet Singh - ended on the losers side in a game that witnessed some good hockey. Canada's initial offensive paid dividends as it took lead in the fourth minute through Gordon Johnston, who seven minutes later added yet another goal to make it 2-0 for his team.
Also Read: Canada: Guru Randhawa assaulted in Vancouver by an unidentified man
In the second quarter, it was Mark Pearson who found the target in the 18th minute. After the change of ends, James Kirkpatrick completed the tally for Canada. Though the USA forced a series of penalty corners, including two in the last minute, it could not get past the solid Canadian defense. The reason could be that the Americans did not try many variations as pushes along the ground could not get past Canadian goalkeeper. Canada has now maximum six points from two games while the USA has three with one win and one loss. Earlier, Mexico beat the host Peru 8-2.