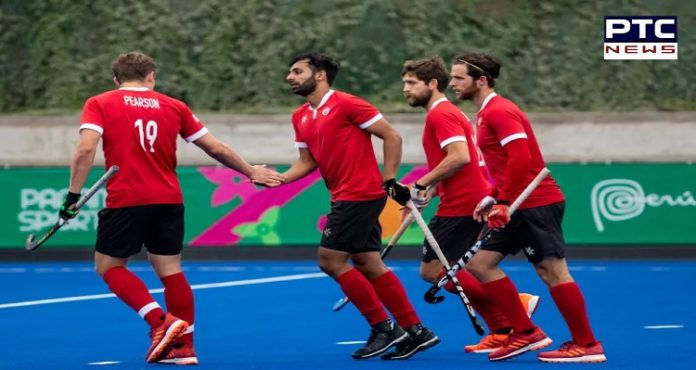 Trinidad and Tobago may not have much of history or achievements in field hockey. But it gave pre-tournament favorite Canada a scare in the quarterfinals of the Pan Am Games Lima 2019 at Villa Maria on Monday. After holding Canada to a narrow 2-1 lead till the end of the third quarter, the Caribbeans conceded three goals in the final quarter to go down 1-5.
Argentina, Canada, USA, and Chile made it to the semifinals.
While earlier defending champions Argentina ran to a comfortable 14-1 win over the host Peru. all other fancied teams took their appointed place in the next round. Chile beat Mexico 2-0 and USA beat Cuba 5-1.
But it was the game between Canada and Trinidad and Tobago that had a handful of spectators at the venue on the edge of their seats. The Caribbeans put in their best. The game tended to be rough as there were green and yellow cards. Sukhpal Panesar got a green and then a yellow card. Trinidad and Tobago too had its fair share of green and yellow cards. Among those suspended were Marcano Tariq, Emmanuel Kristien, and Pierre Mickell.
Canada took the lead in the second minute when Iain Smythe scored the first goal of the match. Trinidad and Tobago did not take long to retaliate. It restored parity in the sixth minute through a goal by Browne  Kwandwane with a superb penalty corner conversion.
Before the teams broke for the first quarter, Canada was in the lead again, this time through a goal by Mark Pearson in the 10th minute. Second-quarter went goalless.
It was in the fourth and final quarter that Canada got its third goal through David Brenden.
A minute later skipper Scott Tupper pelted in a penalty corner goal to make it 4-1. Soon afterward, he struck again with another neat penalty corner flick in the 55th minute to make it 5-1.
-PTC News