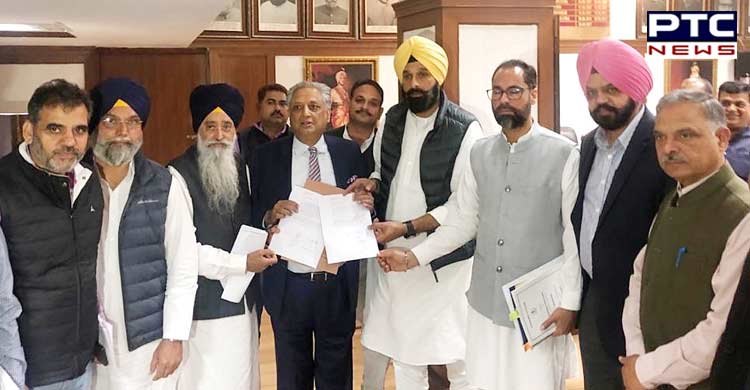 The Shiromani Akali Dal (SAD) legislative wing on Wednesday urged Vidhan Sabha Speaker Rana KP Singh to take action against Congress legislators who had abused, humiliated and manhandled SAD legislator Pawan Kumar Tinu when he raised the issue of pending Scheduled Caste student scholarships in the assembly.



SAD legislative Wing led by its leader Sharanjit Singh Dhillon while apprising the Speaker about this condemnable incident said Congress ministers and legislators resorted to launching a physical attack on Tinu solely because he was asking finance minister why funds meant for the SC community and particularly the SC scholarship was not being disbursed.
The legislators informed the Speaker that the finance minister used a cuss word against Tinu and instigated other Congress legislators to attack him. They said following this there was a free for all and other Congress leaders started abusing and even manhandling Tinu. They said if not for a few SAD leaders including Sukhwinder Sukhi more harm would have befallen the SAD leader.



The legislators said keeping in view the seriousness of the issue it should be handed over to the Privilege Committee as a Dalit legislator had been humiliated and insulted in the Vidhan Sabha.
Also Read | After 1984, Sunita Premi's family did it, this time for Muslim neighbours
The SAD legislators who met the Speaker in his chamber included Bikram Singh Majithia, Pawan Tinu, N K Sharma Gurpartap Wadala, Rosy Barkandi, Manpreet Ayali, Harinderpal Chandumajra & Baldev Khaira