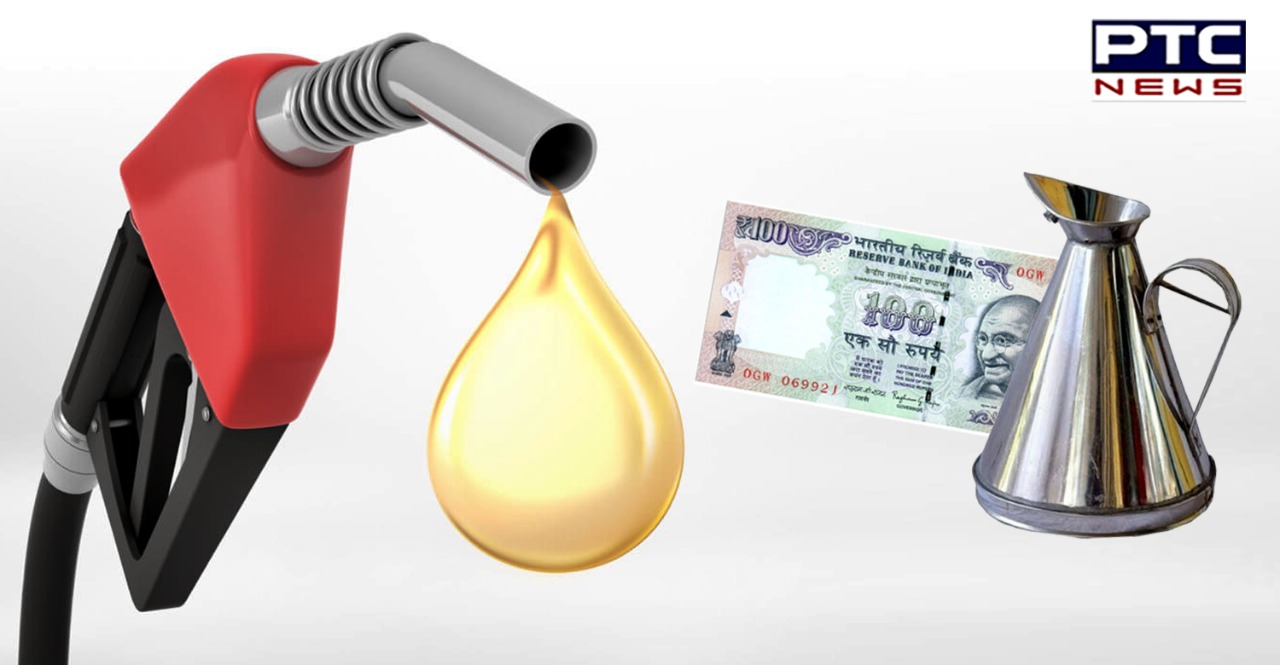 Fuel Price Hike today: Petrol and diesel prices in India witnessed a marginal hike as oil marketing companies on Tuesday revised rates after two-days hiatus.

While petrol was hiked by 25 paise in the national capital, the diesel prices witnessed a rise of 35 paise on Tuesday. Following the fuel price hike today, the petrol price in the national capital reached Rs 90.83 per litre while diesel was at Rs 81.32 a litre.
Also Read | SAD to gherao Punjab Vidhan Sabha ahead of Budget session 2021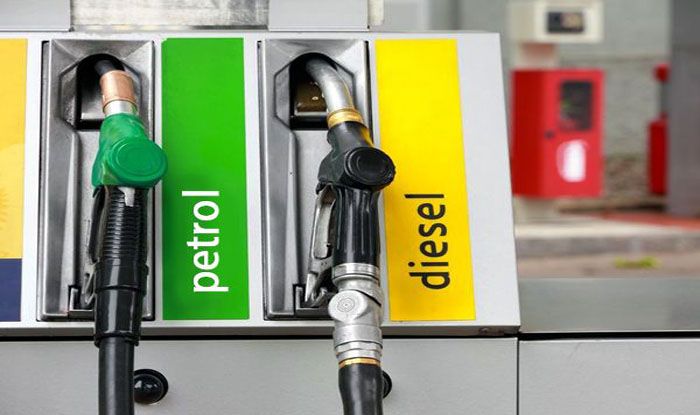 As of now, petrol and diesel have gone up by around Rs 4.63 a litre and Rs 4.84 paise per litre, respectively in Delhi this month.

Also Read | There are 2 main reasons behind fuel price hike: Dharmendra Pradhan
As per the report, here are the prices of petrol and diesel in India today:
City                                             Petrol price/litre    Diesel price/litre
Sri Ganganagar                                    Rs 101.59             Rs 93.61
Anuppur                                               Rs 101.34             Rs 91.81
New Delhi                                            Rs 90.93               Rs 81.32
Mumbai                                                Rs 97.34               Rs 88.44
Kolkata                                                 Rs 91.12               Rs 84.20
Chennai                                                Rs 92.90               Rs 86.31
Bengaluru                                             Rs 93.98               Rs 86.21
Hyderabad                                            Rs 94.54               Rs 88.69
Patna                                                    Rs 93.25               Rs 86.57
Jaipur                                                   Rs 97.47               Rs 88.82
Lucknow                                               Rs 89.13               Rs 81.70
Thiruvananthapuram                            Rs 92.81               Rs 87.38
Meanwhile, there are several states and cities that have decided to cut down taxes on petrol and diesel and other motor spirits to provide relief to commuters.
Nagaland, West Bengal, Rajasthan, Assam and Meghalaya are such states to provide relaxation to the commuters.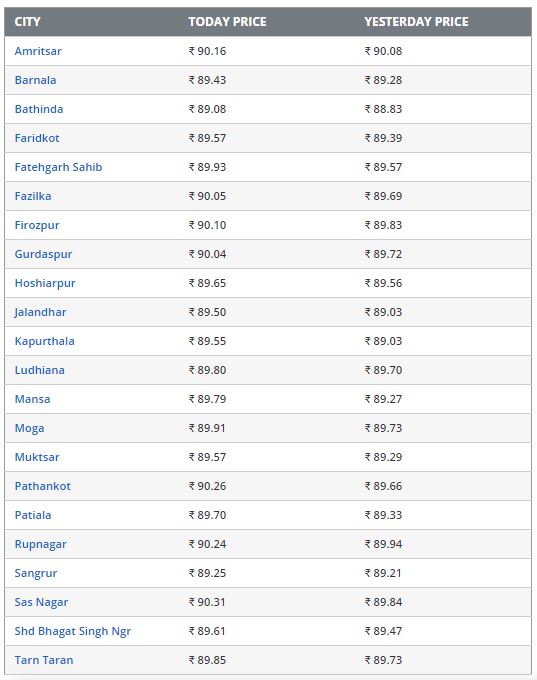 On the other hand, the central government has refused to reduce the excise duty amid a spike in fuel prices.
Click here for latest updates on Education. 
-PTC News