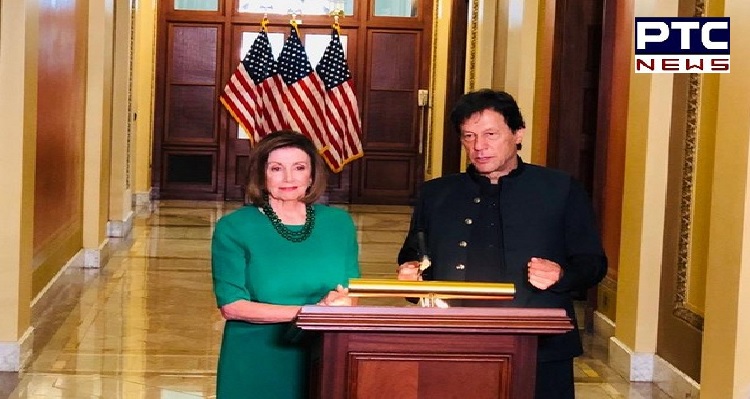 PM Imran Khan in US: While addressing US Lawmakers on Tuesday, Pakistan Prime Minister Imran Khan has revealed that Pakistan had 40 different militant groups within its border. Likewise, he said they were fighting on US war on terror, however, Pakistan had nothing to do with the 9/11 attack. Furthermore, he said that the Al-Qaeda was in Afghanistan, there was no Taliban militant in Pakistan, but somehow we joined the US war.
https://twitter.com/ani_digital/status/1153882256198524928
Meanwhile, Imran Khan said, it is the fault of Pakistan's government that they didn't tell the exact truth to the United States. While stating the reason why Pakistan didn't tell the United States, he said the government was not in control, there were 40 militant groups which were operating within Pakistan.
Also Read: Jammu and Kashmir: Ceasefire violation by Pakistan, Civilian injured, Indian Army retaliating
Recently, in a major diplomatic win, the Pakistan-based terror outfit Jaish-e-Mohammed (JeM) chief, Masood Azhar has been declared as the global terrorist by the United Nations Security Council followed by the deadliest attack of Pulwama. At least 40 CRPF personnel lost their lives in the Pulwama Terror Attack, to which Jaish-e-Mohammed claimed the responsibilities of the attack.
-PTC News