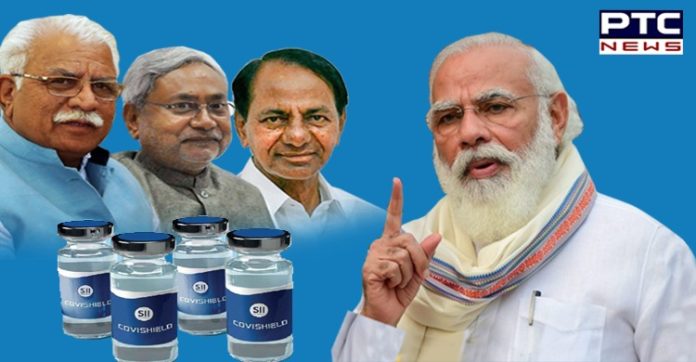 According to the sources, Prime Minister Narendra Modi, all Chief Ministers, MPs and MLAs above 50 will be vaccinated in the second phase of the Covid19 vaccination drive launched last week.
Also Read | WHO chief: World is on the brink of a 'catastrophic moral failure' on vaccines

The first vaccine drive was launched on January 16 with healthcare workers and frontline workers receiving the first dose of the Covishield vaccine developed by Serum Institute of India.
Many states are struggling to meet targets and are hesitating to take the vaccine and the fear of side effects are also a part of the reason.
In the second phase, it is the turn of those above 50 and people with comorbidities to take shots.
In his meeting with Chief Ministers before the drive, PM Modi had said they did not need to panic or rush to get vaccinated as they would get their turn in the second round.
According to the reports, Chief Ministers of states like Haryana, Bihar and Telangana had suggested that MLAs, MPs and other public representatives should be considered frontline workers and be vaccinated.
NITI Aayog member VK Paul, who heads a government committee on vaccine strategy, said health workers who failed to take vaccine doses meant for them were not fulfilling their "societal responsibility".

"Please understand the whole world is clamoring for vaccines. If our healthcare workers, our doctors and nurses, if they are declining to take it, I feel sorry. I plead with them, on behalf of the government, because we don't know what shape this pandemic will take going forward," Mr. Paul said.
Also Read | SC: No power given to committee to adjudicate things, they have to report us
After the vaccination drive, the government has reported hospitalization from side effects in only 0.002% of vaccine recipients. "Adverse events" have been reported in 0.18 per cent of recipients.
Tackling concerns over Bharat Biotech's Covaxin, which is still in Phase 3 clinical trials, the government stressed that both vaccines were safe.
-PTC News