New Delhi, April 24: Union Home Minister Amit Shah, on Sunday, promised to scrap reservations for Muslims in Telangana if the Bharatiya Janata Party forms government in the state.
Addressing the rally at Chevella near Hyderabad, Shah slammed religion-based reservations, calling them 'unconstitutional' and stated that the party will do away with the 4 per cent Muslim quota, offering the right to Scheduled Caste, Scheduled Tribe and other backward communities instead.
"This right is of Scheduled Castes, Scheduled Tribes and OBC," Shah said. Criticising the ruling Bharat Rashtra Samiti (BRS) government, Shah alleged corruption in several projects and vowed to end the "corrupt" regime.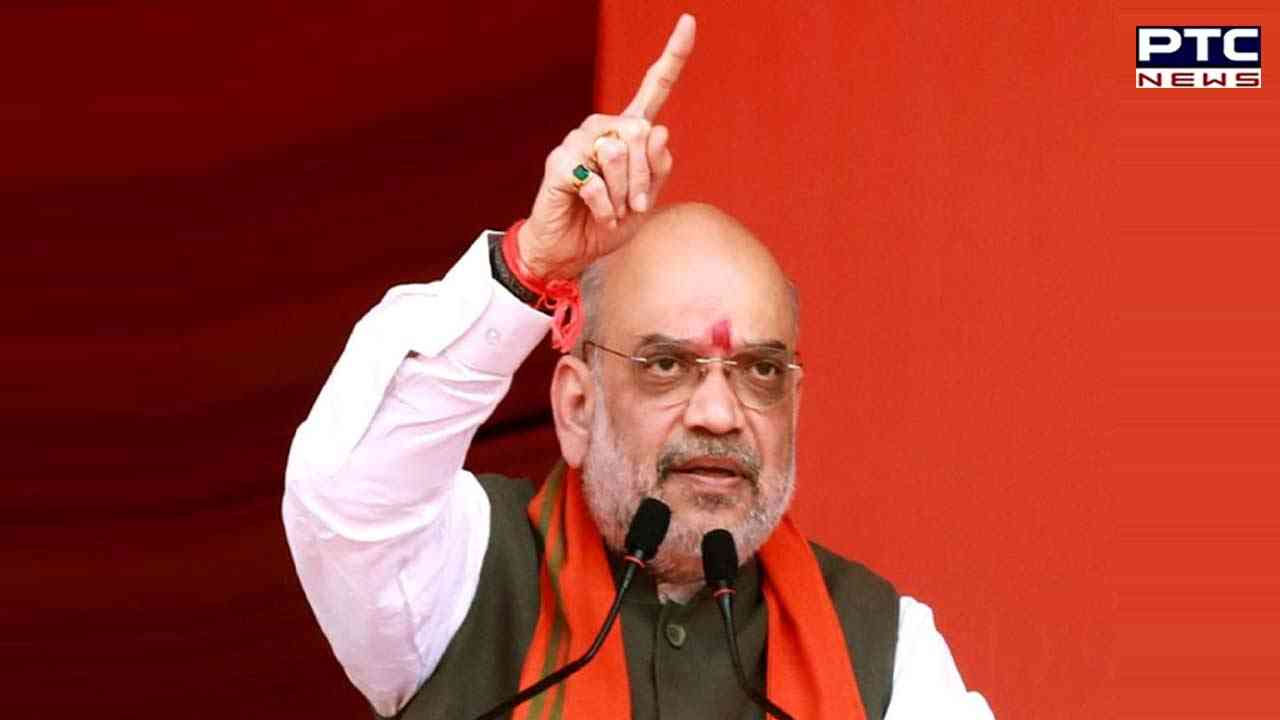 Also Read: 'Sexual harassment': Wrestlers won't back down till action is taken against WFI chief: Bajrang Punia
The Home Minister's remarks were met with a response from Asaduddin Owaisi, leader of the All India Majlis-e-Ittehadul Muslimeen (AIMIM) party. Owaisi accused the BJP of having no vision for Telangana, aside from "anti-Muslim hate speech" and urged Shah to introduce a constitutional amendment to remove the 50 per cent quota ceiling. He also stated that reservations for backward Muslim groups are based on empirical data.
"No government can run in Telangana whose steering is with Majlis (Owaisi). We are not afraid of Majlis. The government of Telangana will run for the people of the state. It will not run for Owaisi," Shah said.
The BJP-ruled Karnataka had recently scrapped the 4 per cent reservations for Muslims and decided to distribute it equally between two dominant Hindu communities ahead of the May 10 assembly elections.
The Supreme Court, however, noted that the Karnataka government's decision had exceeded the 50 per cent ceiling on reservations imposed by the Supreme Court in a landmark judgment in 1992.
Hitting back at the home minister over his promise to scrap the Muslim quota in the state, Owaisi said that the BJP has no vision for Telangana, besides "anti-Muslim hate speech".
"Besides anti-Muslim hate speech BJP has no vision for Telangana. All they can offer is fake encounters, surgical strikes on Hyderabad, curfews, releasing criminals & bulldozers. Why do you hate people of Telangana so much?" he asked.
"If Shah is serious about justice for SCs, STs & OBCs, then he should introduce a constitutional amendment to remove 50 per cent quota ceiling. Reservations for backward Muslim groups is based on empirical data," Owaisi said in another tweet.
Also Read: Indian evacuation efforts underway: Two IAF planes in Jeddah and Navy Ship in Sudan
Hitting back at the senior BJP leader, the AIMIM chief said, "Sir Amit Shah, ye "Owaisi Owaisi" ka rona kab tak chalega? Khaali khattey dialog'aan maarte rehte. Please sometimes speak about record-breaking inflation & unemployment also. Telangana has the highest per capita income in the country."
The Karnataka government defended its decision by saying that it was based on the recommendations of a commission that had examined the socio-economic status of various communities in the state. The assembly election in Telangana will be held later this year.
Also Read: SC closes contempt case against ex-IPL chairman Lalit Modi after he tenders apology

- With inputs from agencies