Raipur (Chhattisgarh), November 3: In anticipation of the upcoming Assembly elections in Chhattisgarh, Union Home Minister Amit Shah revealed the BJP's manifesto on Friday. He emphasised that a 'double-engine government' will transform Chhattisgarh into a fully developed state over the next five years, if elected.
Chhattisgarh Assembly Polls in Two Phases

The 90-member Chhattisgarh Assembly is set to hold elections in two phases on November 7 and 17.
Key Promises in 'Modi ki Guarantee 2023'

In the manifesto, titled 'Modi ki Guarantee 2023,' Amit Shah highlighted several key promises made by the BJP:
Krishi Unnati Yojana: The BJP vows to launch the Krishi Unnati Yojana, under which they will purchase 21 quintals/acre of paddy at a price of Rs 3,100 per quintal, with the proceeds going directly to farmers.
Financial Support to Married Women: The party commits to providing Rs 12,000 annually to all married women and filling one lakh vacant government positions within two years.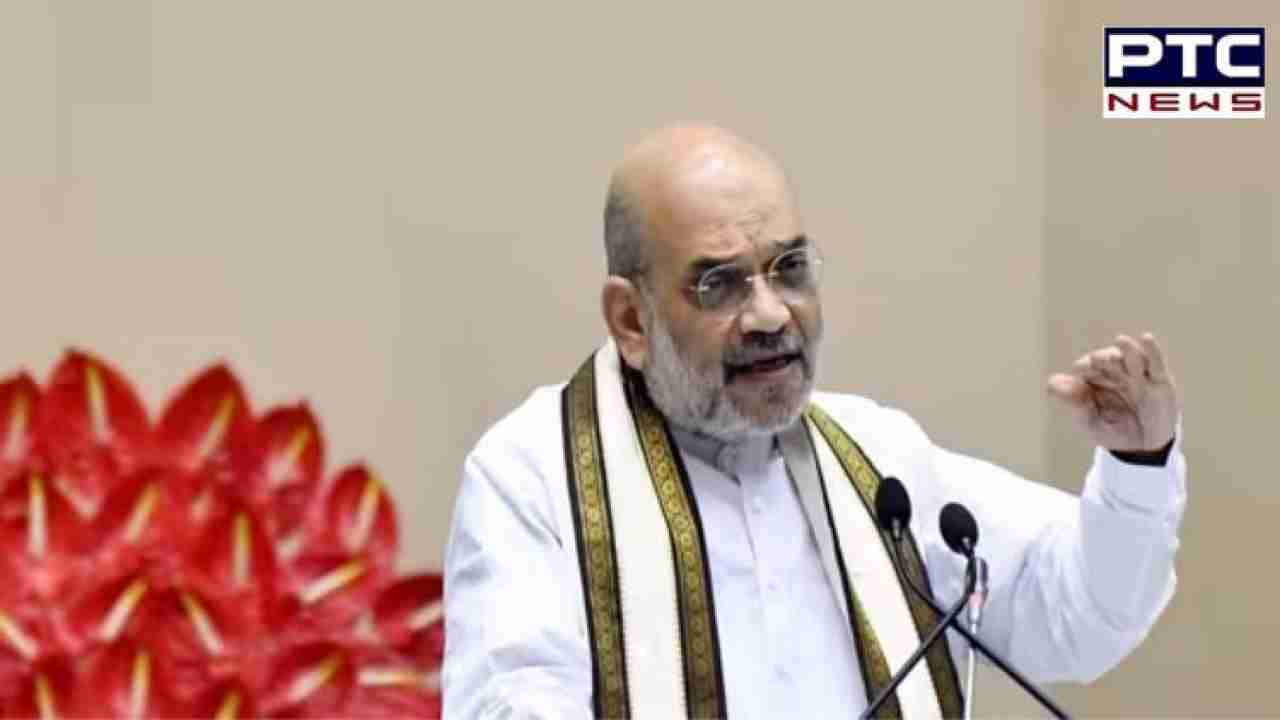 Pradhan Mantri Awas Yojana: The BJP promises to build 18 lakh houses under the Pradhan Mantri Awas Yojana, ensuring access to tap water in every home.
Support for Landless Farmers: Landless farmers will receive an annual grant of Rs 10,000, and 500 additional Jan Ausadhi Kendras will be established across the state.
Allegations Against Chief Minister Bhupesh Baghel

Amit Shah accused Chief Minister Bhupesh Baghel of "planting fake news" in local newspapers. He criticised the Congress government for alleged corruption instead of delivering on promises to waive farmers' loans.
Focus on Security Challenges and Development

Amit Shah highlighted that the Centre had addressed security challenges arising from Left-Wing Extremism (LWE), while the Congress government was accused of misusing public funds and engaging in corruption.
Pledge for Development

Amit Shah concluded by promising to make Chhattisgarh a fully developed state within the next five years if elected to power in the upcoming Assembly elections.
Steadfastness in Manifesto

He described the BJP's manifesto as a "letter of faith" and a commitment to the people of Chhattisgarh.
Allegations of Fake News and Self-Advertising

Amit Shah criticised Chief Minister Baghel for alleged self-advertisements and creating fake CDs and pen drives. He claimed that Baghel had stayed in power for five years through "fake claims and advertisements."
Baghel as an 'Obstacle to Development'
Amit Shah portrayed CM Baghel as "the biggest obstacle" to the state's development. He suggested that Baghel feared losing his position if the Centre's development efforts materialised.
'Failure in Law and Order'
Union Home Minister Amit Shah asserted that the Baghel government had failed in maintaining law and order over the past five years, with over 300 unfulfilled promises on this front.
- ANI
Join Whatsapp Channel