New Delhi, November 08: A heated exchange between National Commission for Women (NCW) Chairperson Rekha Sharma and Shiv Sena (UBT) MP Priyanka Chaturvedi has erupted following Bihar Chief Minister Nitish Kumar's controversial remarks on the role of women's education in population control.
Kumar, addressing the significance of educating women to manage population growth, offered a vivid description in the Bihar state assembly, explaining how an educated woman could influence her husband's behavior during sexual intercourse.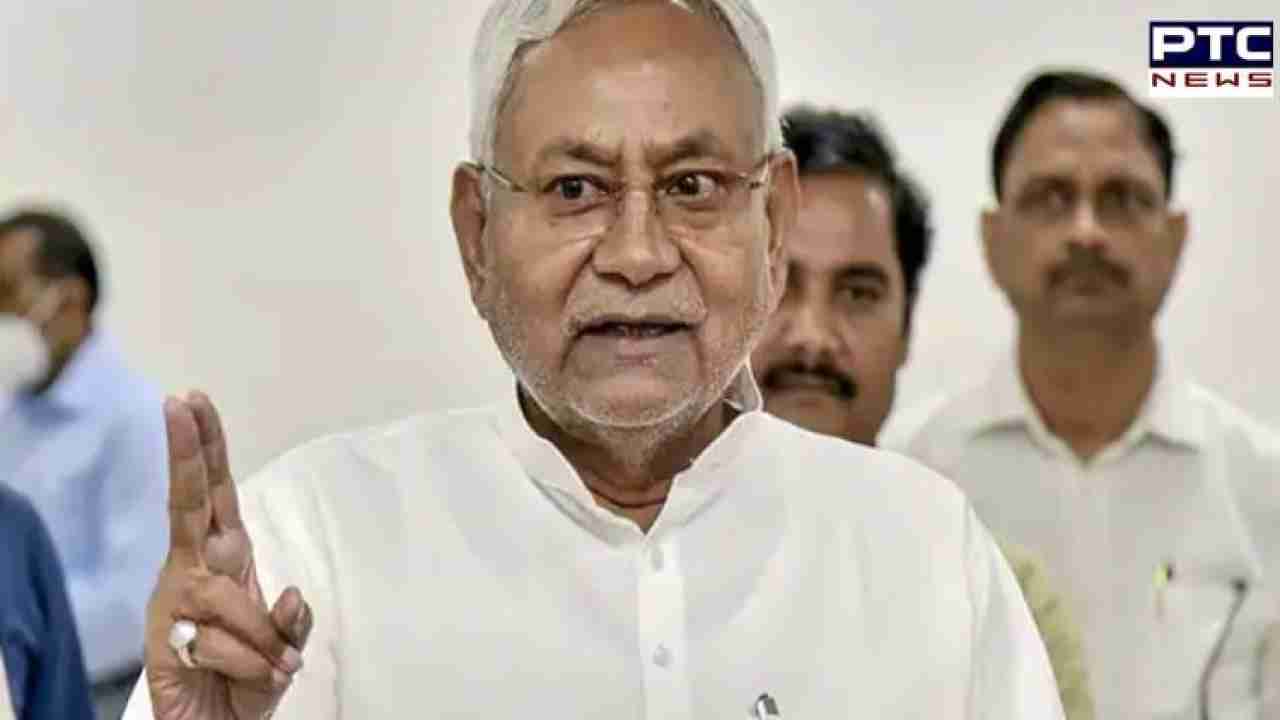 The NCW swiftly condemned Kumar's comments, deeming them regressive and insensitive to women's rights and choices. They called for an immediate apology from the Bihar Chief Minister.
Rekha Sharma, as the Chairperson of the National Commission for Women, also demanded an apology from Nitish Kumar on behalf of women across the country. She decried his use of derogatory language and asserted that such remarks are an affront to the dignity and respect that every woman deserves.
In response to the controversy, Sharma took to social media and tagged prominent women leaders, including Priyanka Chaturvedi, Priyanka Gandhi Vadra, and Atishi, urging them to condemn Kumar's remarks and demand an apology.
However, Priyanka Chaturvedi's response was swift and critical of the NCW chairperson. She emphasized her unequivocal condemnation of derogatory language directed at women, regardless of political affiliations. Chaturvedi also called on Chief Minister Kumar to reconsider his choice of words and offer an apology. She pointed out that the NCW had displayed selective silence in the past, questioning the non-partisanship of the commission.
The exchange continued, with Rekha Sharma reminding Chaturvedi of a previous incident where she believed the Shiv Sena MP had failed to act against a leader within her own party. Sharma suggested that Chaturvedi's stance had been biased.
Nitish Kumar's controversial statement on sex education:
In his statement, Nitish Kumar explained, "The husband's acts led to more births. However, with education, a woman knows how to restrain him... this is the reason the numbers (of births) are coming down." He elaborated on the reduction in the fertility rate, stating that it had dropped from 4.3 to 2.9 and was expected to reach 2 in the future.
BJP's response and Tejashwi Yadav's defense:
The Bharatiya Janata Party (BJP) strongly criticized Nitish Kumar for his detailed remarks on the procreation process, accusing him of "bringing shame" to the women of Bihar. State BJP president Samrat Choudhary called on Kumar to be mindful of his words and deeds and expressed concerns that women might start avoiding his public events.
In contrast, Deputy Chief Minister Tejashwi Yadav defended Nitish Kumar, stating that the comments should be seen in the context of sex education taught in schools. Congress MLA Neetu Devi also suggested that Kumar did not have bad intentions when making his statement.
- With inputs from agencies
Join Whatsapp Channel