Pawan Sehrawat joins BJP : In a big blow to Aam Aadmi Party in Delhi and two days after Municipal Corporation of Delhi (MCD), Bawana councillor Pawan Sehrawat joined the BJP.
The switchover took place shortly before the polling of MCD Standing Committee.
Also Read: US Prez Joe Biden nominates former Mastercard CEO as president of World Bank
Notably, the House was adjourned for the 13th time since it convened post the MCD polls in December 4, last year, after councillors of the ruling AAP and the Opposition Bharatiya Janata Party came to blows over polling to elect members of the Standing Committee.
The MCD session was adjourned till 10 am on Friday.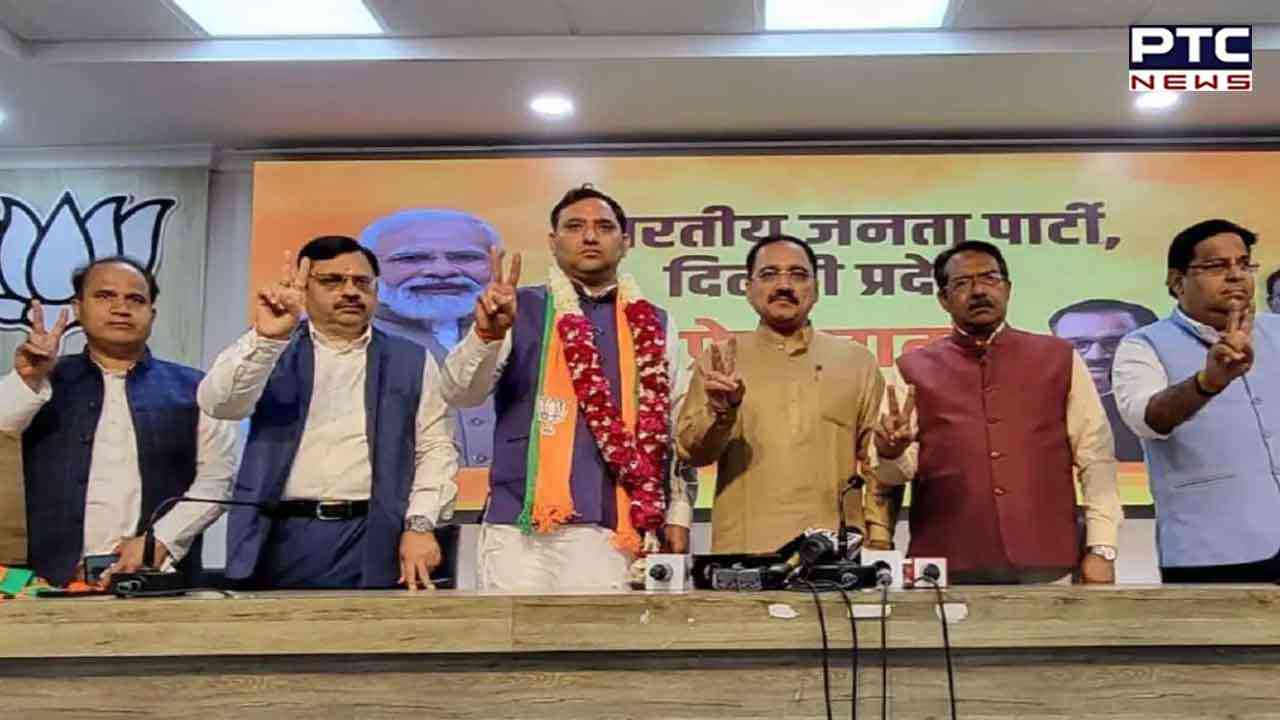 Meanwhile, the BJP mayoral candidate who lost to AAP 's Shelly Oberoi in Wednesday's polls, allleged broke the wooden panel where a microphone was mounted, while fellow party member Amit Nagpal allegedly tore off the ballot paper and threw the ballot box.
In the mayoral polls on Wednesday, Oberoi bagged 150 votes to the BJP candidate's 116.

The Delhi mayor was elected following three failed attempts amid the bickering between the treasury and opposition benches and repeated adjournments.

Also Read: India abstains in UNGA on resolution need for peace in Ukraine
- ANI