Jaipur, September 3: Home Minister Amit Shah has launched a scathing attack on DMK leaders and their alliance partner Congress for their comments regarding "Sanatana Dharma." Shah also criticized Rahul Gandhi for drawing a comparison between Hindu organisations and the proscribed terror outfit, Lashkar-e-Taiba.
Responding to DMK leader Udhayanidhi Stalin's statement that 'Sanatan Dharma' should not merely be opposed but eradicated, Shah stated, "Over the past two days, the INDIA alliance has been showing disrespect to 'Sanatana Dharma.' Leaders of the DMK and Congress are discussing the abolition of 'Sanatana Dharma' solely for the sake of vote bank politics. This is not the first time they have disrespected our 'Sanatana Dharma'."
Shah made these remarks while addressing a gathering in Rajasthan, which is gearing up for upcoming elections. He flagged off the BJP's second Parivartan Yatra during the event.
Criticizing the opposition further, Shah recalled former Prime Minister Manmohan Singh's statement that the first right on the budget belongs to minorities, stating, "However, we believe that the first right belongs to the poor, tribals, Dalits, and backward communities."
Shah also took a swipe at Rahul Gandhi for likening Hindu organizations to Lashkar-e-Taiba, dubbing it as an inappropriate comparison.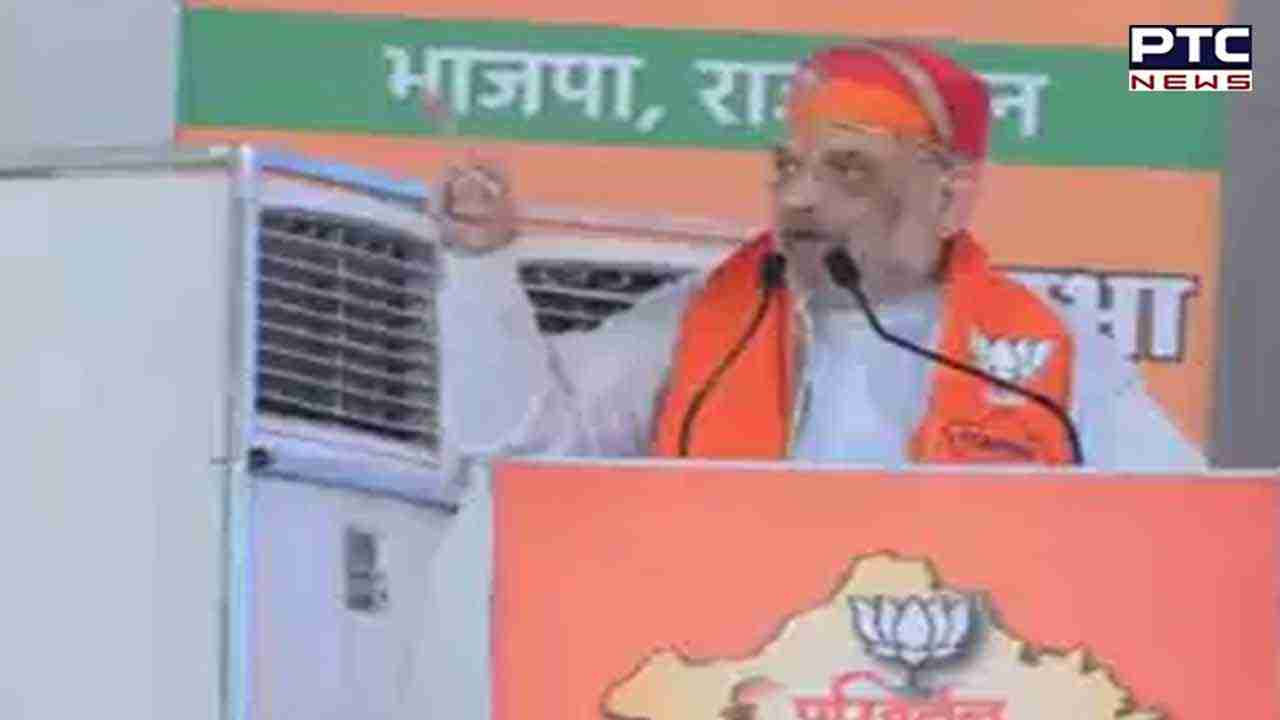 Udhayanidhi Stalin had criticized Sanatan Dharma during a conference in Chennai, advocating for its eradication rather than mere opposition. In response, BJP leader Annamalai criticized the DMK leader, accusing him of adopting an ideology from Christian missionaries and suggesting that their objective was to promote such viewpoints.
The remarks made by Udhayanidhi Stalin have sparked a heated debate, with political leaders expressing contrasting views on the matter, further fueling the political discourse in the run-up to the elections.
Also Read: Sanatana Dharma remark row: SC lawyer files complaint with Delhi Police against Tamil CM's son
- ANI